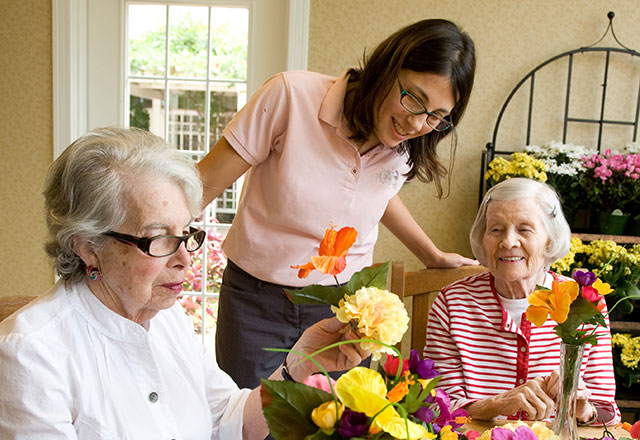 Memory Loss Can Have Surprise Causes
As we age, moments of forgetfulness can make people wonder if they may be developing Alzheimer's or dementia. However, there are many causes of memory loss and some may come as a surprise. Simple instances of lost keys or trying to find the right words happen to everyone, but any serious memory concerns should be discussed with a medical professional. He or she can determine what may be causing any memory loss you are experiencing.
What are causes of memory loss other than Alzheimer's or dementia?
Some causes of memory loss may surprise you. Many are even treatable. Causes of memory loss include the following:
Medicine – There are certain medicines that are particularly likely to affect your memory, according to the FDA. In addition, some medicines, when used in combination, can affect your memory in unexpected ways. Make sure your doctor is aware of any medicines you take and reviews them if you begin experiencing trouble with your memory. The types of medicine that are most likely to affect memory include sleeping pills, certain painkillers, antihistamines, cholesterol-lowering medications called "statins" and others.
Nutrient Deficiency – Vitamin and mineral deficiencies can affect how you feel. Low levels of vitamin B12 are known to cause symptoms of confusion and even dementia. Natural sources of B12 include dairy products, meat, fish, and enriched cereal products.
Sleep Apnea – People who have sleep apnea stop breathing at brief intervals during the night. This interrupts the flow of oxygen to the brain. People experiencing these episodes often feel very tired during the day because they wake up when breathing stops. If the brain is deprived of oxygen, it becomes stressed and can exhibit signs of memory loss. Continued episodes of oxygen deprivation can actually cause damage to the brain. If you or a loved one may have sleep apnea, discuss options with your doctor.
Anxiety, Depression, and Stress – These can all affect your ability to concentrate and can make it hard to sleep. Tiredness and inattentiveness can certainly inhibit recall and memory. Discuss these issues with your doctor if they interfere with your daily life and ability to function.
These issues and many more can mimic the symptoms of Alzheimer's and dementia. Be certain to discuss any concerns you may have with a medical professional.
Parc Provence is the Leader in Memory Care
Families choose Parc Provence for assisted living with memory care services to support every type of memory loss. From stroke and Parkinson's-related cognitive issues to all stages of Alzheimer's and dementia, we provide the highest quality therapies in a comfortable, home-like setting that makes residents feel at ease.
If you or a loved one can benefit from the quality assisted living with memory care offered at Parc Provence, contact us today. We'd love to schedule your personal tour.