To Truly Lead the Way in Dementia and Alzheimer's Care, It Takes a Village
Parc Provence — an assisted living and skilled nursing community — offers an entire village dedicated to providing the best memory care possible. Ours is a community of well-being, promoting the physical and cognitive needs of each resident.
With five levels of care provided in a household setting, 60+ daily activities, and cutting-edge senior care for all stages of dementia, the Parc Provence village lifestyle creates a safe and supportive environment benefiting both residents and their families.
From our administrator who has 30 years of nursing experience to our medical directors who serve as leading authorities on gerontology and dementia at Washington University, our medically trained staff provides unrivaled care 24 hours every day. Put our village to work for your family.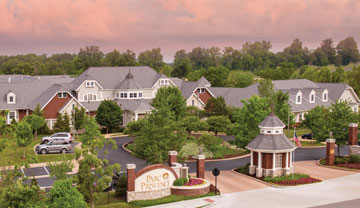 Upholding The Gatesworth Tradition of Excellence
Parc Provence is nationally recognized as a model of excellence for memory care. Every aspect of Parc Provence has been thoroughly researched and professionally designed to uphold the same standard of excellence as The Gatesworth.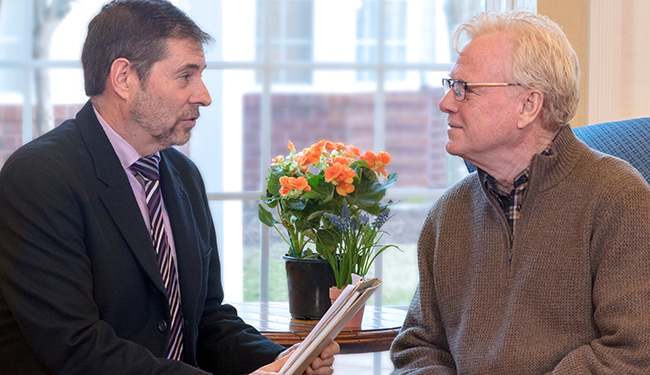 Offering a Full Continuum of Memory Care
Our unique approach to memory care begins with the most qualified professional staff. We offer a full continuum of memory care, from assisted living to skilled nursing, as well as physical, occupational, and speech therapy.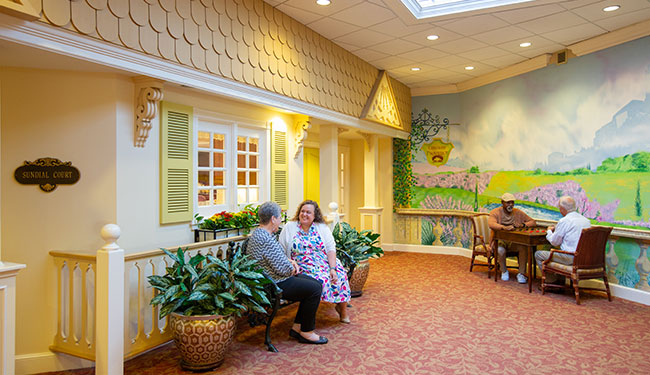 The Innovation of Our
Village Design
When Parc Provence opened in 2004, it revolutionized memory care treatment by offering the first dementia village concept in the region. Our award-winning design allows residents to enjoy a safe and supportive lifestyle that feels as familiar as home.
Delivering the Highest Standards in Memory Care
We are Here to Help with All Your Memory Care Needs
Named a Best Memory Care Community by U.S. News
U.S. News & World Report—the organization that ranks the best colleges, hospitals, and other crucial services in our lives—has placed Parc Provence, once again, on its list of 2023-2024 Best Memory Care communities.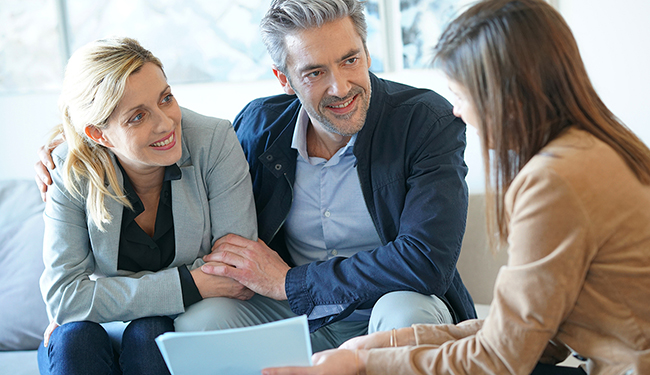 Finding the Right Memory-Care Community
When it's time to consider a residential memory-care community, there are lots of important and sometimes difficult decisions to make. it becomes even more amplified because no two memory-care communities are the same.

Personalized Care for Every Resident & Family
The care team at Parc Provence understands that every resident and family experience Alzheimer's in different ways. That's why we specialize in personalized memory care, rather than relying on a one-size-fits-all approach.