Memory Loss Isn't Always the First Sign of Dementia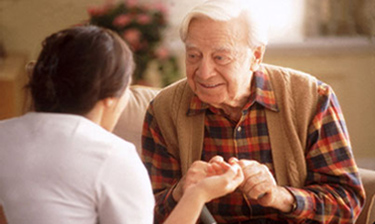 Memory Loss Isn't Always the First Symptom of Dementia
Almost 5 million people in the U.S. have Alzheimer's, which is the most common form of dementia. Researchers hope that early identification of people with Alzheimer's and dementia symptoms can lead to intervention and "brain training" that may result in delayed cognitive impairment.
Most people know memory loss is a red flag that can signal the onset of Alzheimer's or other forms of dementia. However, new research indicates that other symptoms are often overlooked as being part of the aging process.
Early Signs and Symptoms
What do families and caregivers need to know about the early symptoms of dementia? The earliest signs of Alzheimer's and dementia often appear 10 – 20 years before symptoms are reported to doctors. The first symptoms are called mild cognitive impairment (MCI) and mild behavioral impairment (MBI). The MBI symptoms are not often recognized as memory concerns, but the following behavior changes are significant:
Increased anxiety about everyday or "normal" events
Lack of impulse control
Decreased appetite
General apathy
Disregard for social rules
Discuss these symptoms with a medical professional, especially if they arise in conjunction with memory loss or confusion.
Implications
It is possible that continued studies of these early signs of dementia may lead to new methods of testing for memory disorders. Researchers are currently working to develop tests using the sense of sight and smell as early indicators of dementia. The tests are non-invasive, inexpensive, and can be used early to provide clues toward diagnoses. 
At Parc Provence, we are here to help.
If you or a loved one has been diagnosed with Alzheimer's or another form of dementia, we can help. With over a decade of experience, Parc Provence is leading the way in memory care. We use a myriad of proven and innovative approaches to best serve our residents and their families. Come see our spacious, home-like community for yourself. Contact us today to schedule a personal tour.