Occupational Therapy Benefits Memory Care Residents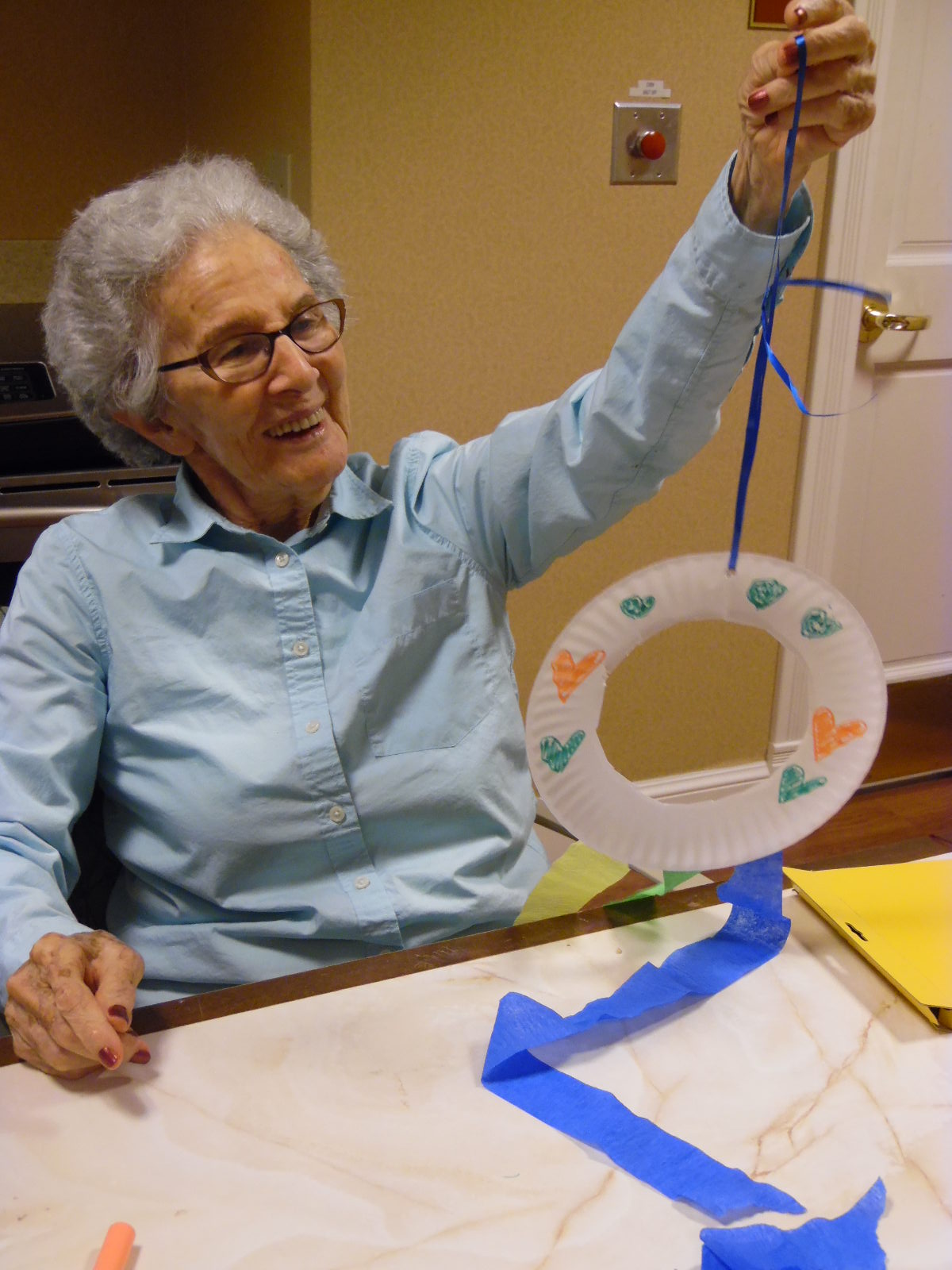 Occupational Therapy Benefits Memory Care Residents
Students studying occupational therapy at St. Louis College of Health Careers recently visited Parc Provence to work with our residents on specially designed arts and crafts projects. The students learned while doing hands-on projects with residents experiencing different stages of memory loss. We love partnering with this local school every year to help prepare students for real-life application of valuable occupational therapy skills. The activities and therapeutic care also have great impact on our residents.
What is the role of occupational therapy in memory care?
Occupational therapists can evaluate memory care residents to identify their strengths, areas that present difficulty, and opportunities for therapy intervention. Therapy for people in early stages of memory loss can include adaptation of movement or compensation. The goal is to help each person stay engaged in meaningful tasks and to live safely.
Occupational therapists are also trained to help caregivers learn ways to assist their loved ones. This is especially important in memory care, when caregivers need to both understand and support someone who has Alzheimer's or dementia as they progress through stages and have changing needs. Therapy interventions may be needed to address certain behaviors. For instance, clothing selection can be limited to the current season to facilitate matching attire to the weather. If a person has always enjoyed a particular type of game or puzzle but is becoming increasingly confused by them, there may be a simpler version available that can provide enjoyment without frustration.
Another role of occupational therapists is to help caregivers and family members identify underlying emotions that might cause unexpected outbursts from loved ones. Therapists can teach family members how to understand personality changes associated with memory loss. A goal of occupational therapy is to teach caregivers to respond with support in a non-defensive manner.
Learn more about exceptional memory care.
At Parc Provence, we incorporate occupational therapy in our innovative and supportive care environment. We are Leading the Way in Memory Care, providing the highest-quality services to our residents and their families. We invite you to schedule a personal tour and learn more today.