Residents Enjoy Bob Fosse Educational Program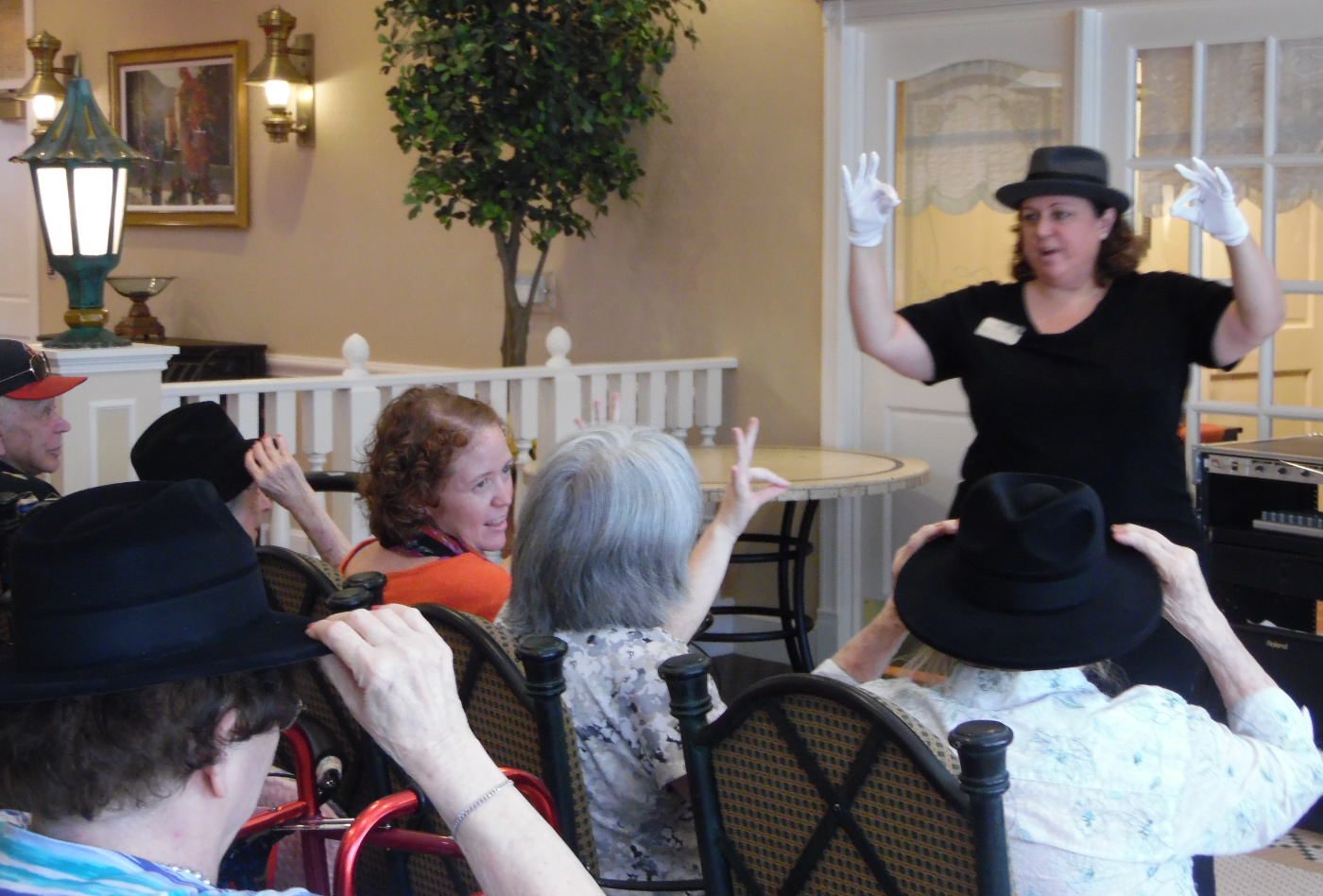 Residents Enjoy Bob Fosse Educational Program
A joint effort between employees from both Parc Provence and McKnight Place, our sister community, recently resulted in the development of an educational program on the influence and legacy of legendary dance choreographer Bob Fosse. It was presented to residents at both communities and was enjoyed by everyone involved.
Shelly McGuire from Parc Provence and Molly Proffit from McKnight Place Skilled Nursing both share a love of dance. They teamed up to develop the Bob Fosse presentation as part of part of Parc Provence's annual Music Therapy Month, but immediately knew that the information would be appreciated by both communities. The duo set out to deliver an engaging program that included facts, pictures, and video clips. It was also important to get the residents involved in the presentation as much as possible. Participants learned a short Bob Fosse dance, wore Bob Fosse style hats, and some even wore his signature style white gloves while they danced.
"Residents knew many of the questions we asked and also learned a lot about Bob Fosse during our program. Molly and I really enjoyed putting it together but doing it with the residents and watching them participate truly made our day. So rewarding!" – Shelly McGuire, Activity Assistant
Bob Fosse's dance choreography and directing style has had tremendous, lasting impact on performers. He won eight Tony Awards during his lifetime and was nominated for four Academy Awards, winning Best Director for Cabaret. Other well-known Fosse works include the film All That Jazz, Tony-winning Pippin, and Emmy-winning Liza with a "Z".
Educational and entertainment programs are a hallmark of our Person-centered Memory Care at Parc Provence. To learn more about how Parc Provence is Leading the Way in Memory Care or to schedule a personal tour, please contact us today.