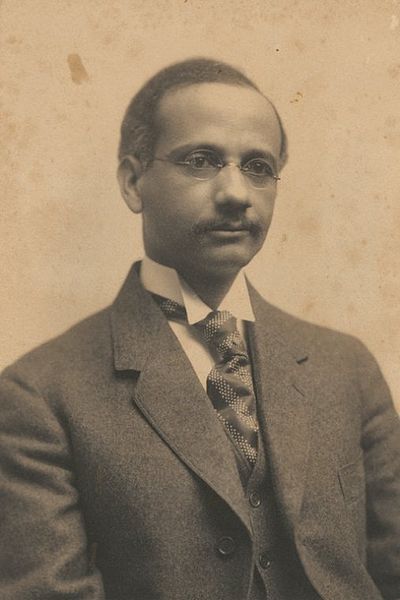 Recognizing Dr. Solomon Carter Fuller, A Pioneer in Alzheimer's Research
February is Black History Month, and Parc Provence would like to recognize and thank the African-American leaders working to advance the field of Alzheimer's research. One of the earliest pioneers in the fight against the disease was Solomon Carter Fuller, M.D. He was the first known black psychiatrist in America, and he worked with Dr. Alois Alzheimer to identify the disease commonly known as Alzheimer's.
Solomon Carter Fuller was born on August 11, 1872 in Monrovia, Liberia. In 1889, he moved to the United States to attend Livingstone College in Salisbury, North Carolina before attending medical school at Long Island College Medical School. Fuller completed his medical degree at Boston University School of Medicine in 1897, where he eventually became a faculty member. Dr. Fuller married Meta Vaux Warrick Fuller, a well-known sculptor. The couple had three children.
Professionally, Dr. Fuller experienced discrimination through underemployment and unequal salaries. He often performed autopsies as part of his professional duties, which was an unusual procedure for the era. Those autopsies allowed him to make medical discoveries that not only helped advance his career, but also proved beneficial to the entire medical field.
In 1903, Dr. Fuller was selected as one of five students to do research at the Royal Psychiatric Hospital at the University of Munich under Dr. Alois Alzheimer, where groundbreaking developments led to the identification of Alzheimer's disease. He was also instrumental in staffing key positions at the Tuskeegee Veterans Administration entirely with African-Americans.
The Work Continues
While Dr. Fuller and scores of other doctors have contributed to knowledge about Alzheimer's disease we still have much to learn, including why African-Americans are about two times more likely to develop the disease than whites. They are also less likely to be diagnosed, leading to decreased treatment.
For more information about Dr. Solomon Carter Fuller and other African-Americans working to fight Alzheimer's disease, visit the website of the Alzheimer's Association.