Recognizing Early Stage Alzheimer's Signs and Symptoms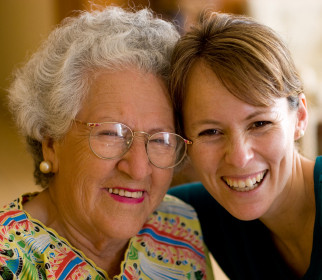 Recognizing Early Stage Alzheimer's Signs and Symptoms
Early detection matters when it comes to cognitive disorders. It is important to recognize early stage Alzheimer's signs and symptoms. Proper diagnosis helps ensure maximum benefit from available treatments. We've compiled a list of early stage Alzheimer's and dementia symptoms so you can know what is a normal part aging and what may be a signal of something more serious.
What symptoms could be early stage Alzheimer's disease?
Memory loss that affects daily life is a sign of possible Alzheimer's or dementia. What other symptoms are significant, and when should a doctor be consulted?
Confusion about the passage of time is a hallmark of Alzheimer's disease. This doesn't mean occasionally forgetting the day of the week or losing track of time the way everyone does from time to time. This is more significant. People showing signs of Alzheimer's disease may not know what season it is. If they lose track of the date or time, they don't figure it out a little later as other people would. Things that are happening in the present are easiest for people who have Alzheimer's and dementia to understand.
Spatial awareness can become difficult for people experiencing early stage Alzheimer's disease. This can include putting items in unusual places. He or she may lose things and then be unable to retrace steps to determine where the item may have been placed. Everyone loses things, but the inability to remember where we may have used them last or to retrace our steps mentally or physically sets early stage Alzheimer's symptoms apart from normal forgetfulness.
Changes in personality and social withdrawal may be significant. Normal age-related personality changes include irritation when routines are interrupted and difficulty adapting to new situations. However, people showing signs of Alzheimer's or dementia might start becoming easily upset with the people around them. They are described as being confused, anxious, suspicious, and sometimes even depressed. He or she may start to withdraw from social engagements. This can be because they can no longer follow along with the things they used to do. It can also be because they are aware that the changes that are occurring make it difficult to be social.
Trouble communicating may indicate the need to seek help. People showing early signs of Alzheimer's disease may have difficulty with conversation. They may stop speaking and not have any idea what was happening or how to go on. They may also forget words or call things by the wrong name. This is more serious than just occasionally having trouble coming up with the right word.
These are just some of the signs that you should not ignore. If you or a loved one has any symptoms of early memory loss or Alzheimer's disease, talk to a doctor. Early diagnosis and treatment matters, so talk to your medical professional today.
Parc Provence is The Leader In Memory Care
At Parc Provence, we offer a unique, individualized approach to assisted living with memory care within our warm, home-like setting. Our Person-Centered Care and household model helps residents at every stage build on their strengths and stay connected to their life stories.
Find out why families choose Parc Provence when every moment matters. Contact us today to schedule your personal tour.