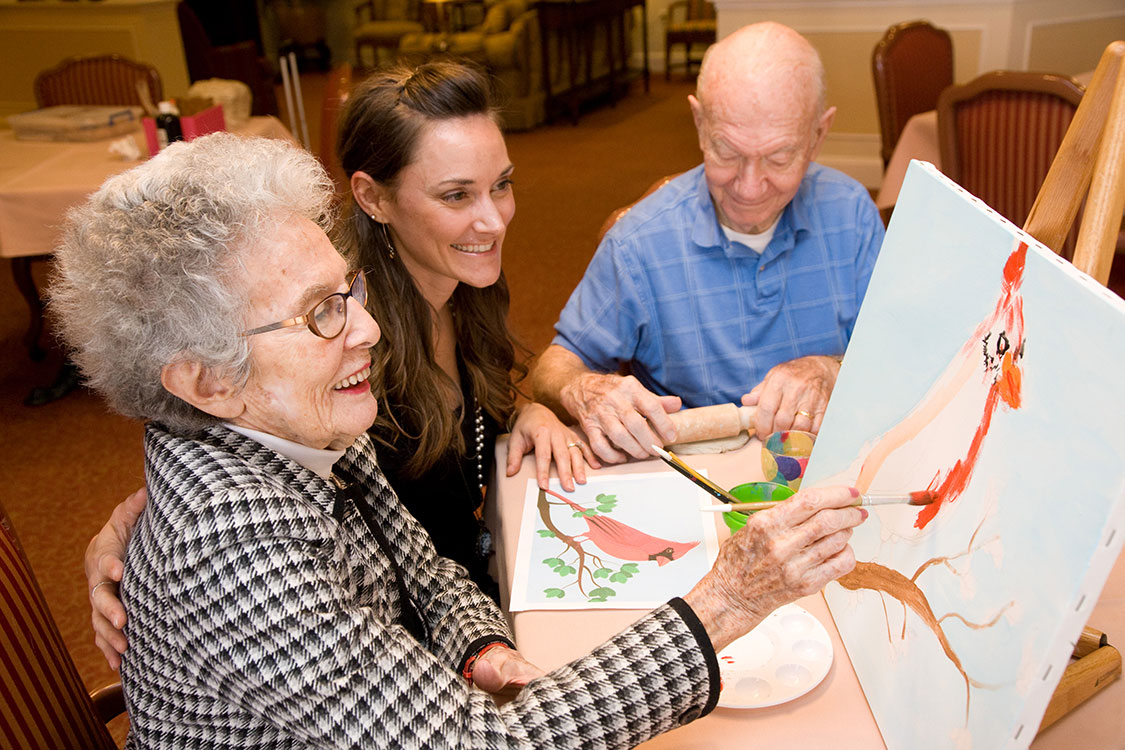 Study Indicates "Use It Or Lose It" Approach May Protect Against Memory Loss
A study at Iowa State University identified a brain protein that is essential for building memories. Lower levels of the protein appeared to predict progression of memory loss and brain atrophy in people who have Alzheimer's disease. Increased brain activity may help increase this protein, providing protection against memory loss.
Study Implications
In looking for ways to boost levels of the protein (NPTX2) and ward off memory loss, the researchers may have found a common characteristic among study participants with high levels of NPTX2. Study participants with the highest levels of education had higher levels of NPTX2. This higher level of protein may provide them with protective benefits against memory loss. It is possible that people with complex jobs and who pursue learning in venues outside the classroom can experience benefits, as well. According to Auriel Willette, an assistant professor of food science and human nutrition, says people who stay mentally and socially active may see similar benefits, supporting the notion of "use it or lose it."
Keeping Brains Active at Parc Provence
Our approach to memory care strives to keep residents active and happy. With years of experience as leaders in innovative memory care, we take every effort to provide an environment and lifestyle that promotes engagement. The unique design of Parc Provence allows for socialization and personalized care. Residents live in households based on stage and abilities. Daily schedules of interesting, stimulating activities, exercise, and entertainment appeal to everyone.
The professional staff at Parc Provence is highly trained in memory care. Activity directors expertly craft a variety of games, social events, educational presentations and more to ensure our residents have a selection of appealing and engaging ways to be involved every single day. It's easy to maintain an active mind at Parc Provence.
Learn more about the very best memory care today.
At Parc Provence, we specialize in providing the very best memory care to residents in the St. Louis area. To learn more about how Parc Provence is Leading the Way in Memory Care, contact us today.