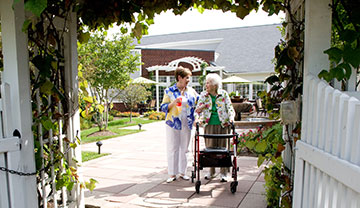 What is Frontotemporal Dementia?
Frontotemporal dementia (FTD) is a term used to describe a group of disorders affecting the frontal and temporal lobes of the brain. The individual disorders are uncommon, but the group of disorders (which includes Pick's disease) is second in prevalence among dementias only to Alzheimer's. It also accounts for about 20% of young onset dementia cases.
What are the symptoms of frontotemporal dementia?
The parts of the brain that are affected by frontotemporal dementia are associated with behavior, personality, and language. This type of dementia causes the lobes of the brain to shrink, and the affected lobes determine the person's symptoms. Symptoms can include:
Personality changes, including apathy and blunting of emotions
Impulsive choices
Socially inappropriate behavior
Language difficulty or loss
Compulsive, repetitive behavior
Changes in eating habits, particularly overeating
Some rare types may have symptoms that include movement-related symptoms that are similar to Parkinson's symptoms
Frontotemporal dementia differs from other types of dementia in that certain common symptoms are usually not present. People with FTD do not generally exhibit signs of memory loss and difficulty with spatial reasoning that are often observed in those who may have Alzheimer's.
There are no known causes of frontotemporal dementia. However, family history of FTD does increase one's risk of developing the disease.
What if you or someone you love has been diagnosed with frontotemporal dementia?
A diagnosis of frontotemporal dementia can only be made by a trained medical professional. If you or a loved one has FTD, it is important to understand the disease. Talk to your doctor about what to expect and how to manage symptoms.
How can we help you?
At Parc Provence, we have over 13 years of specialized experience in dementia and memory care. Our specially designed, home-like residence and engaging activities bring out the best in our residents while providing peace of mind for family members and caregivers.
Schedule a personalized tour of Parc Provence to learn more today, because every moment matters.