November is National Alzheimer's Disease and Family Caregivers Awareness Month
November is National Alzheimer's Disease and Family Caregivers Awareness Month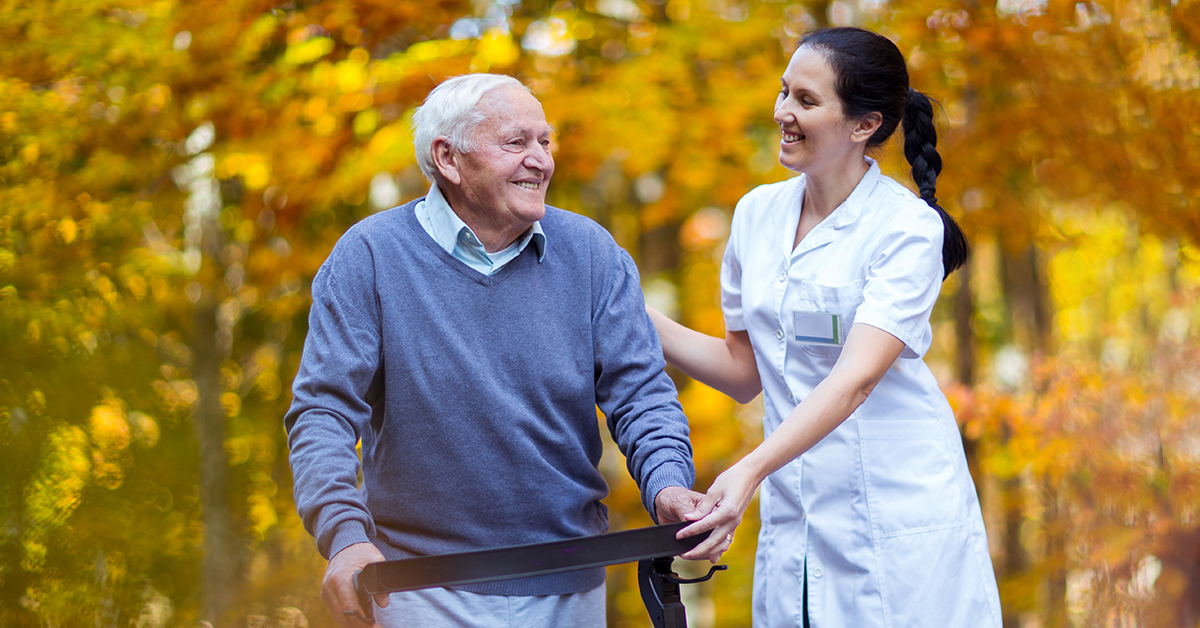 With Awareness Comes Hope
According to the Alzheimer's Association, more than five million Americans live with Alzheimer's disease, and by 2050 this number could increase to 16 million. Alzheimer's is the sixth leading cause of death in the United States. Every 66 seconds, another American is affected by the disease. In fact, the number of deaths due to Alzheimer's disease has increased by 89 percent since 2000.
More than 15 million Americans, many of them family members, provide unpaid care for people with Alzheimer's or other types of dementia. In one year, this group provides an estimated 18.2 billion hours of dementia care. In addition, 35 percent of these caregivers report their health has declined due to the responsibilities of caring for their loved ones. Those who care for people without dementia report a 19 percent decline in health.
Clearly, those who care for loved ones with Alzheimer's disease or dementia are at risk for significant health problems of their own.
Help for You and Your Loved One
Parc Provence and its team of memory-care experts serve the St. Louis region and beyond by providing specialized care for people with dementia and Alzheimer's disease. Our services, ranging from assisted living to skilled nursing, are designed to meet the needs of individuals with varying degrees of cognitive impairment. Because we are committed to offering our loved one comfort and safety, we help protect your health and welfare, too, by easing the stress and physical demands of dementia care.
We believe each of our residents deserves the help they need to enjoy life to the fullest. And we believe their family members deserve the opportunity to offer love and support without becoming caregivers. Sometimes the best way to care for a person you love is to let someone else help.
Making the Choice
How do you know when someone needs the expertise and support Parc Provence offers? What are the symptoms of Alzheimer's disease?
Look for instances of memory loss that make life harder to navigate, including new difficulties when making plans or solving problems. Episodes like these are just a few examples of Alzheimer's symptoms. A physician or memory-care specialist can provide a thorough evaluation and diagnosis.
If you have questions about Alzheimer's and dementia care, you can find some answers by using the following list of online resources. While the medical community knows considerably more about Alzheimer's disease than it did 20 years ago, there is much more to learn.
The Alzheimer's Association is the world's leading voluntary health organization in Alzheimer's care, support, and research. Its website offers a wealth of information for caregivers. The site looks at each stage of disease and offers tips on how to provide care while reducing caregiver stress and increasing confidence.
The Alliance seeks to improve the quality of life for caregivers through education, services, research, and advocacy. Its website includes self-care tips and caregiver education, and an opportunity to request its free e-newsletter.
This organization is committed to "bringing caregivers hope and strength with knowledge, support, and humor." It was founded by Brenda Avadian, who became an advocate for caregivers through the experiences she and her husband had while caring for her father, who had Alzheimer's disease.
We Are Here to Help
Caring for an aging loved one can be difficult — but you don't have to do it alone. Parc Provence specializes in providing the best in memory care through strong partnerships with residents' families and loved ones. We are here to serve those afflicted with cognitive diseases and the people who love them. To learn more about Parc Provence or to schedule a tour, call 314-697-2081. We can start helping you today.