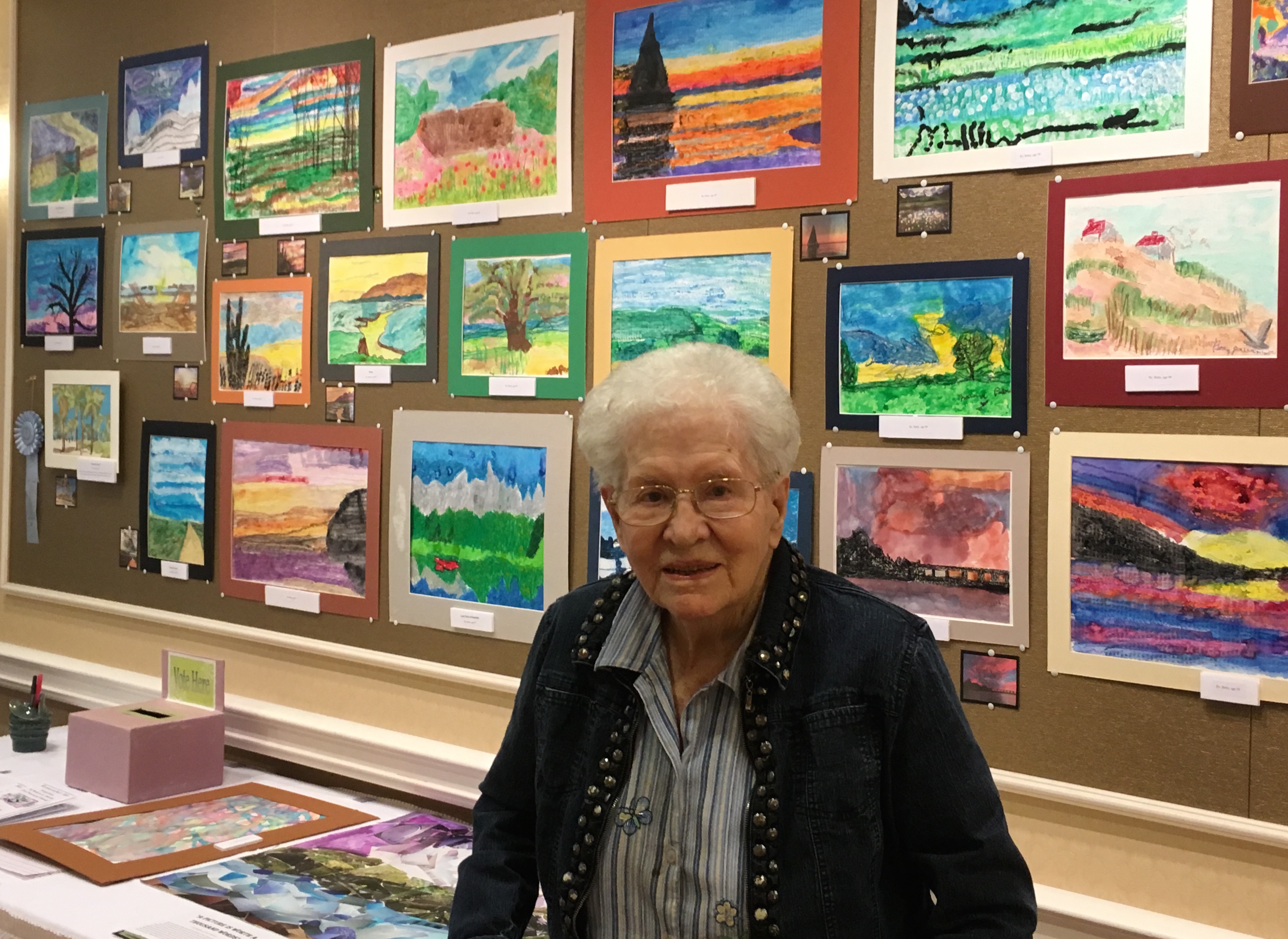 2016 Art Fair Wrap Up
Our 2016 Parc Provence Art Fair and Exposition was a wonderful celebration of art therapy and the benefits of art in memory care. We enjoyed inviting the public to view some of our residents' creations. They were on display both at Parc provence and at the University City Library, and were met with a very positive response.
One fun part of the art fair is a contest. We ask people who view the art to vote on their three favorite pieces. The winning work of art is then displayed in the office of our Medical Director, Dr. David Carr, at the Memory Diagnostic Center at Washington University. This year's winning resident is Stan Stone, who has loved to draw Popeye his entire life. Congratulations, Stan!
Another notable artist was our very active resident Betty, who celebrated her 100th birthday the week after the art fair. To celebrate, we kept Betty's art on display for an extra week. Betty won her first artist award last year at the grand old age of 99, so we had her prize winning image imprinted on her birthday cake. She continues to create artwork to add to her portfolio, and has shared that her goal for this year is to win another artistic prize!
Learn More About Exceptional Memory Care
Parc Provence offers memory care and assisted living for people who have Alzheimer's and all types of dementia and cognitive impairment. Our specially-designed setting makes residents feel at home and gives families peace of mind.
Schedule your tour today
to learn more. Find out how Parc Provence is
Leading the Way in Memory Care
.