Amenities
Parc Provence has developed the nation's finest programs in a variety of areas to engage and build on each resident's abilities and strengths.
Daily routine supports individual choices with flexible meal times and a varied activity schedule. Residents enjoy meaningful recreation in both small and large group settings as well as one-on-one activity. This includes:
Health and fitness programs
Creative therapies (music, art, and pet therapies among others)
Entertainment
Spiritual guidance (visits from religious leaders from various denominations)
Community trips
Service roles (household duties that enhance life skills or volunteer work)
Leisure activities (playing cards, attending or hosting social functions, reading in the library)
Activities of daily living (bathing, dressing, dining, light housekeeping and gardening)
For the Mind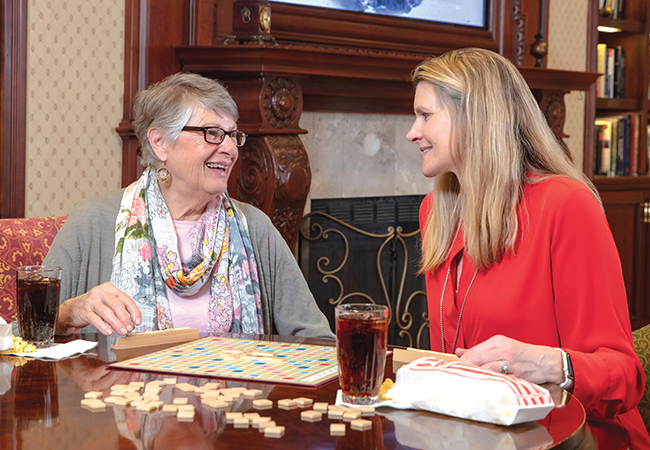 Coffee klatch
News & views
Bridge group
Poetry club
Computer time
Folding or sorting laundry
Setting tables
Knitting
Letter writing
Travel tours
Word games
Board games
For the Body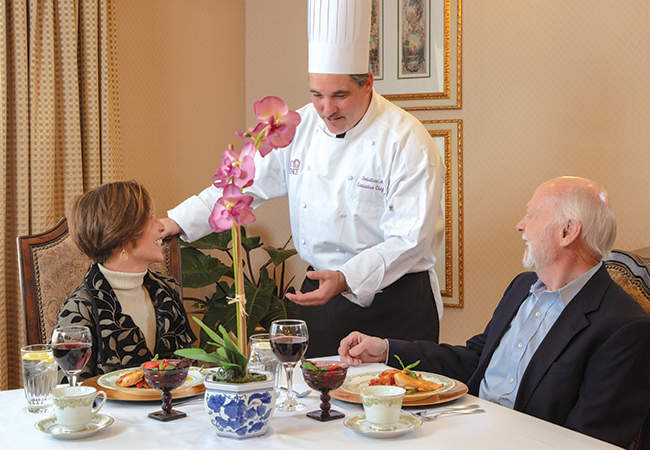 Nutritious meals
Strengthening exercise
Walking
Yoga
Dance
For the Spirit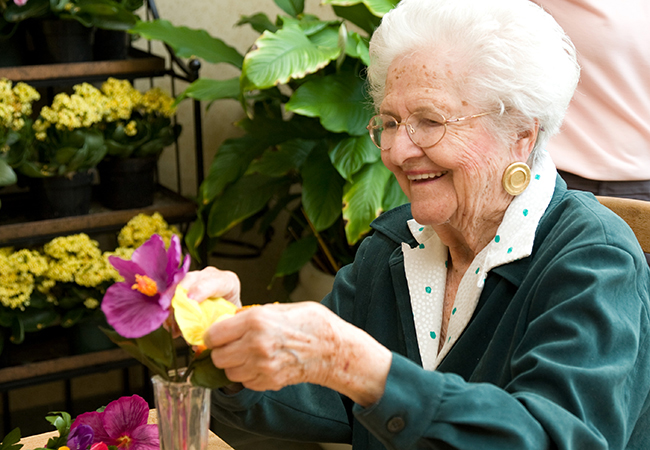 Pet therapy
Happy hour social group
Live music
Massage
Crafts
Tea and cookies on the sun porch
Gardening
Personal Stories
"We found a place for Mom closer to us and took her to look at it, but let her know it was ultimately her choice. She said Nope, I want to stay at Parc Provence. It was a nice feeling knowing she's happy there." – Ms. Crystal Beuerlein, Family Member of Resident
Tradition of Excellence
Locally owned and managed in St. Louis, Parc Provence is a part of a larger tradition of excellence. Every aspect has been thoroughly researched and professionally designed.
Our Philosophy
For more than ten years, Parc Provence has led the way in memory care – locally and nationally. Our single focus is empowering senior adults to function at their highest and best potential by promoting their individual physical and cognitive abilities.