Spending the Holidays with a Memory Care Community Resident
Spending the Holidays with a Memory Care Community Resident
Tis the Season for Family!
One of the best parts of the holiday season is getting to spend time with loved ones who you might not otherwise see often. Though spending time at home with a loved one who lives in a memory care community can seem like an intimidating undertaking. Parc Provence is here to help you navigate such a special holiday homecoming with the resident's comfort and enjoyment in mind.
As the relative or holiday caregiver of a memory care community resident, you may have a lot of questions. What does he or she want as gifts? What types of activities are most enjoyable for them? What should they be eating? Parc Provence's staff can help you with making sure you're keeping your loved one as comfortable and as happy as possible while they're home for the holidays.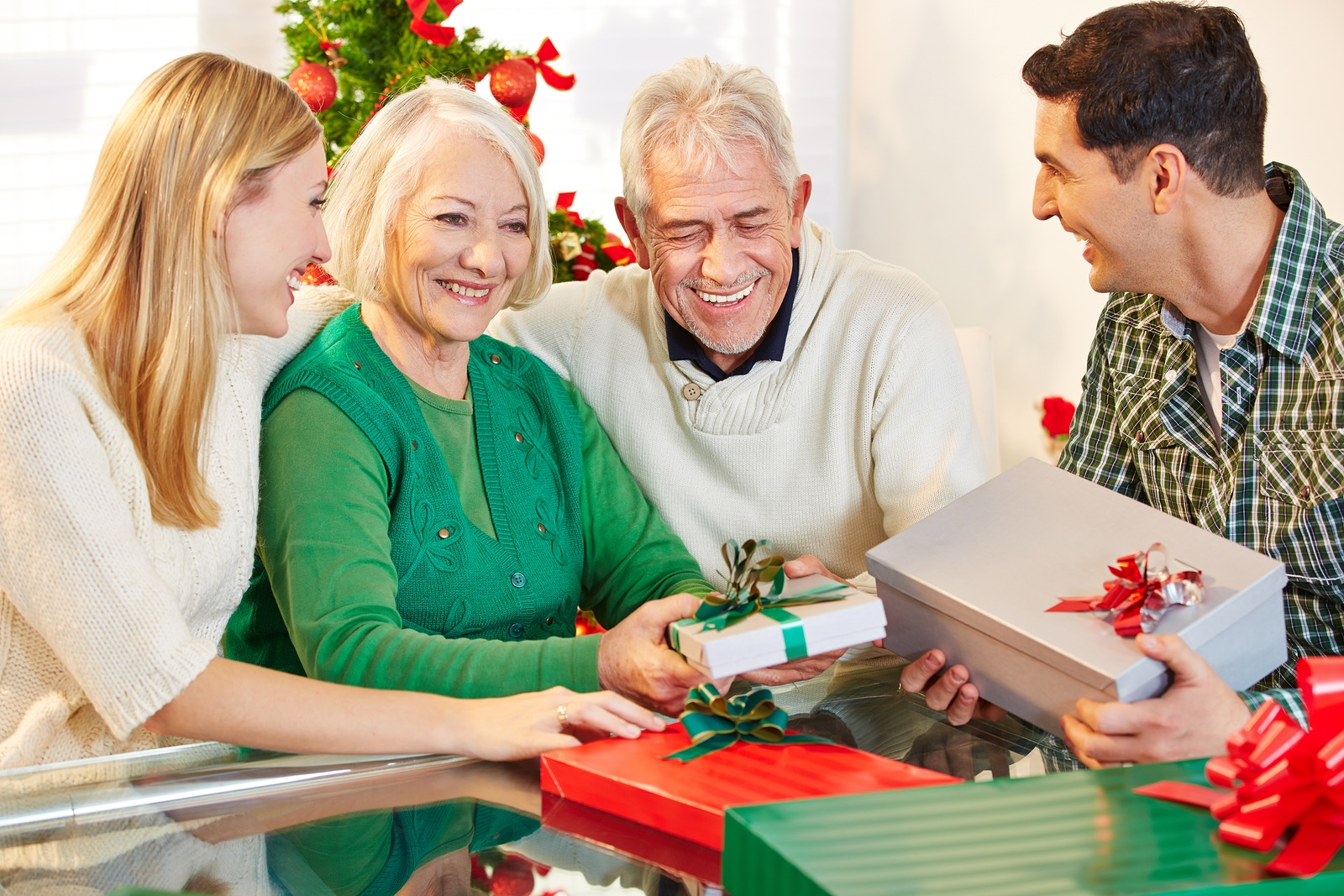 Acommodating Your Memory Care Community Resident
Individuals with cognitive disorders like dementia or Alzheimer's disease can be hesitant to engage in the high-energy hustle and bustle of the holiday season. Many of these residents depend on a daily routine for mental stability. Finding out what these routines entail is a great way for caretakers to keep residents as comfortable as possible during the holidays.
If you and your loved ones plan on spending the holidays in a setting that is unfamiliar to the resident, it is smart to have a backup plan for leaving early with the resident if needed. Individuals suffering from dementia or Alzheimer's can fatigue quickly and may request returning to wherever they consider home, whether it's Parc Provence or your own home.
Planning a smaller gathering or celebration earlier in the day may make the day more successful for the resident. Make sure that you and your loved ones don't expect the resident to actively participate in activities the way they did previously. They may find more amusement in just observing activities and celebrations, and that's okay. It is imperative that individuals with cognitive disorders remain as stress free as possible.
Celebrating the Holidays with Parc Provence
While holiday gatherings can be a bear to organize, spending time with your loved one living in a memory care community shouldn't be. Let Parc Provence know exactly how we can help you make the most of your holidays with your loved one with Alzheimer's or dementia, and all your other family and friends. We always have a variety of activities and events planned for the holidays within our own community which you and your loved ones are more than welcome to attend.
To learn more about spending your holidays with a loved one who lives in a memory care or assisted living community, you can explore this booklet on the topic, courtesy of the Alzheimer's Association. To learn more about Parc Provence, the St. Louis region's leaders in dementia and Alzheimer's disease care, or schedule a tour, contact us today at (314) 384-5233.