Celebrating the Holidays with People Who Have Alzheimer's and Dementia
Celebrating the Holidays with People Who Have Alzheimer's and Dementia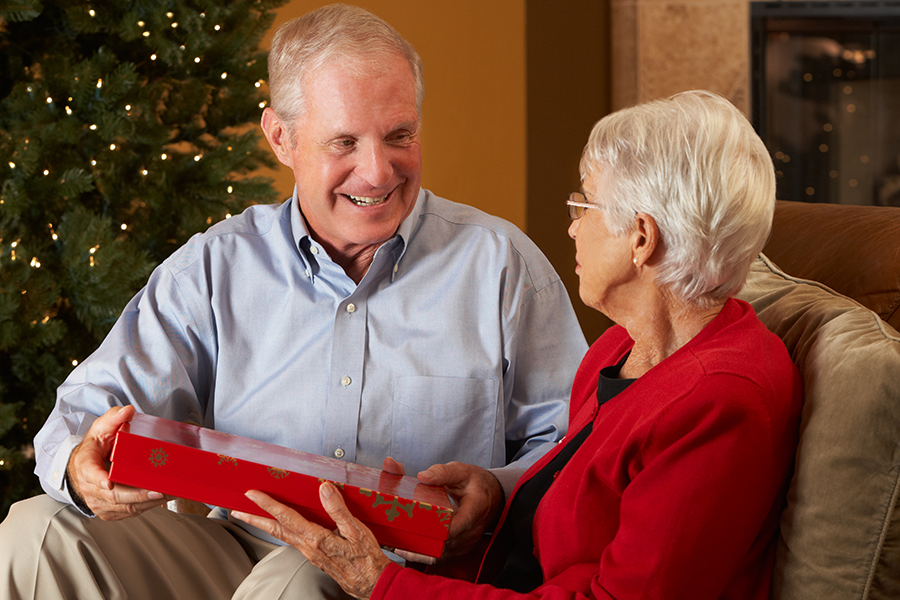 Friends, Family, and Festivities!
The holiday season is about spending quality time with loved ones, especially those you may not see often. When your friend or family member resides in a memory care community, spending time together may seem like an intimidating undertaking. Parc Provence is here to help you navigate such a special holiday homecoming with the resident's comfort and enjoyment in mind.
With many accessible amenities and accommodating staff, Parc Provence allows families to celebrate their holidays as if they were at home. Are you concerned about having food? We'll take care of it. Does your loved one have specific needs? We know. What activities are available? Let us show you.
Accommodating Your Traditions
Parc Provence is prepared to help your family celebrate any holiday. If your loved one needs extra assistance, we have a top-notch staff that will help. Whether your tradition is to celebrate Christmas, Hanukkah, Kwanzaa, The New Year, or any combination, Parc Provence offers various spaces, dining options, and activities.
Individuals with cognitive disorders like dementia or Alzheimer's disease may be hesitant to engage in the high-energy hustle and bustle of the holiday season. Many of these residents depend on a daily routine for mental stability. Finding out what these routines entail is a great way for caretakers to keep residents as comfortable as possible during the holidays.
If you and your loved ones plan on spending the holidays in a setting that is unfamiliar to the resident, it is smart to have a backup plan for leaving early with the resident if needed. Individuals suffering from dementia or Alzheimer's can fatigue quickly and may request returning to wherever they consider home, whether it's Parc Provence or your own home.
Planning a smaller gathering or celebration earlier in the day may make the day more successful for the resident. Make sure that you and your loved ones don't expect the resident to actively participate in activities the way they did previously. They may find more amusement in just observing activities and celebrations, and that's okay. Individuals with cognitive disorders must remain as stress free as possible.
Make the Most of Your Holiday
Festivities can agitate, confuse, or overstimulate people with cognitive disorders or memory impairment. Additionally, the holidays may make caregivers feel anxious, frustrated, or lonely. To avoid these unpleasant feelings, make a plan for the celebration, communicate effectively, and ensure everyone involved is on the same page.
In advance of any holiday gathering, let guests know what they can expect from your loved one. Offer information about changes in behavior and health since the last visit. Frank communication can help everyone avoid uncomfortable situations and feel more at ease.
Help your loved one prepare for family gatherings. Spend some time together before the event to look at photos of the family and friends who will attend.
Take care of yourself, too. Remember, the holidays are opportunities to share time with people you love. Try to make these celebrations easy on yourself and your loved ones.
Learn More About Parc Provence
Parc Provence developed the nation's finest memory care programs to build on each of our residents' abilities and strengths. If you or a loved one seeks residential memory care, please contact us today to learn about our innovative, supportive programs that are truly Person-Centered and unsurpassed. We would be happy to schedule your tour.