Staying Healthy in 2020
Follow These Tips for a Better Chance of Success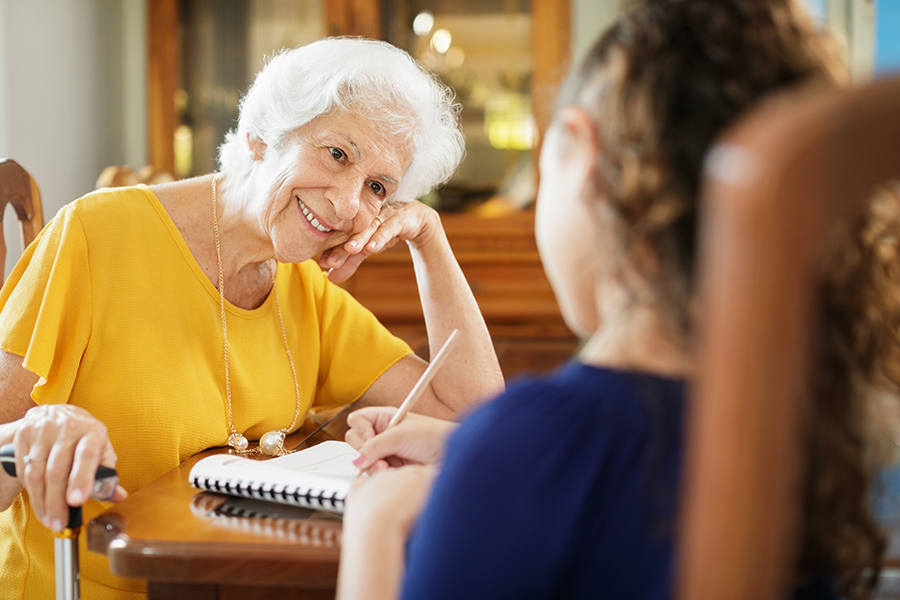 Many of us spend time during the holiday season visiting with family and friends. We see aunts, uncles, cousins, college buddies, childhood besties, parents, and grandparents. It's a wonderful time to share news, get reacquainted, and revisit memories. We hope you enjoyed your time with the people you love and have come away with new memories.
This season is also filled with promises: to stay in touch, live healthier lives, and find more time for the things that matter most. As you think about life and health — yours and your loved ones' — it's natural to contemplate the differences we notice from one year to the next.
Did Mom seem a little more forgetful this year? Was Uncle Ted more distracted and less able to join in dinnertime conversation? How can you tell if such changes are worthy of concern or are not worth worrying about at all?
It's certainly easy to misplace a set of keys or forget whether or not the coffee pot is off. We all do these kinds of things and needn't be alarmed when they happen. But there are certain lapses of memory or changes in behavior that can suggest the need for medical evaluation and intervention.
Look for These Signs
According to the National Institute on Aging (NIA), signs that it might be time to talk with a doctor include:
Asking the same questions over and over
Getting lost in familiar places
Not being able to follow directions
Becoming confused about time, people, and places
Not taking care of oneself: eating poorly, not bathing, behaving in an unsafe manner
The NIA also notes: "People with memory complaints should make a follow-up appointment to check their memory after six months to a year. They can ask a family member, friend, or the doctor's office to remind them if they're worried they'll forget."
Significant Cognitive Problems
Significant cognitive problems — not the occasional memory lapse — can be a symptom of a number of conditions, including Alzheimer's disease and other forms of dementia. The sooner these conditions are diagnosed, the sooner appropriate care, support, and treatment can begin.
Though there is no known way to prevent some forms of dementia and Alzheimer's disease, there are techniques that can help those who are experiencing forgetfulness. The NIA suggests:
Learn a new skill
Stay involved in activities that can help both the mind and body
Volunteer in your community, at a school or place of worship
Spend time with friends and family
Use memory tools such as big calendars, to-do lists, and notes
Put wallet, purse, keys, and glasses in the same place after every time they are used
Get lots of rest
Exercise and eat well
Don't drink a lot of alcohol
Get help if experiencing long bouts of depression
As you reflect on 2019 and begin planning for 2020, we encourage you to take the steps needed to ensure that you and those you love receive all the support and care needed to live meaningful lives.
If you have questions about cognitive changes you've noticed in yourself or someone you love, we at Parc Provence can help you find answers. As a residential memory-care community, Parc Provence has the medical expertise and compassion to support people with cognitive issues at every stage. Call us at 314-697-2081.