Coping with Frontotemporal Dementia
Coping with Frontotemporal Dementia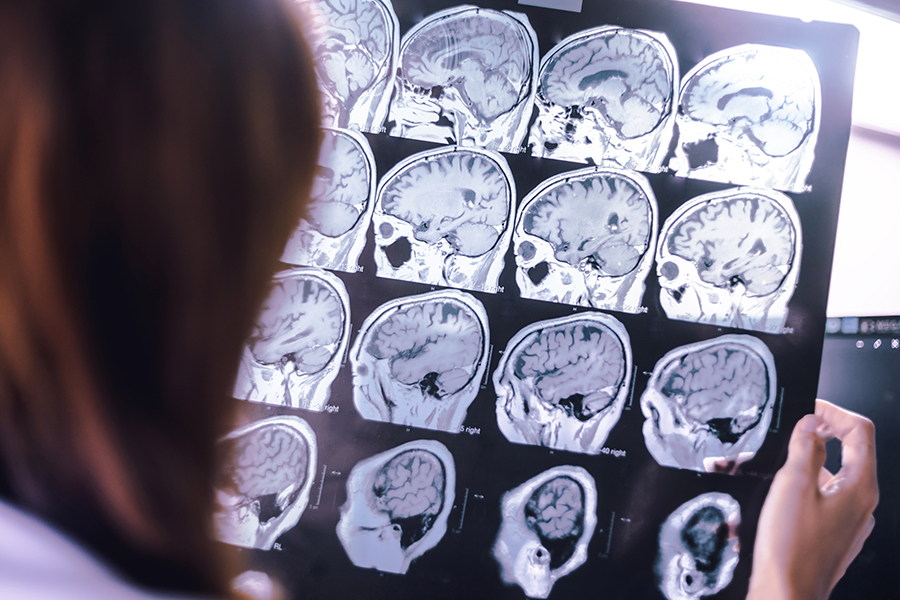 How Can Loved Ones Help Those With the Disorder?
Frontotemporal dementia (FTD) is hard for many to pronounce. And, in many instances, it is even more difficult to understand. Everyone has heard of dementia, but what exactly is FTD, how do people cope with it, and what can loved ones do to help?
The Initial Diagnosis
Experts say no single test can identify frontotemporal dementia, so medical professionals generally identify certain characteristics of the condition while excluding other possible causes. The disorder can be especially challenging to diagnose in the early stages.
Doctors have been known to break initial testing into three categories:
Medical professionals can order blood tests to help determine if symptoms are being caused by different conditions like liver or kidney disease.
If that doesn't help, doctors can do brain scans to see if any abnormalities — such as clots, bleeding, or tumors — are visible.
If more data is needed for a diagnosis, neuropsychological testing can be the next step. The procedure provides an extensive assessment of reasoning and memory skills. It is especially helpful in determining the type of dementia at an early stage.
Other Procedures & Tests
Many dementia patients go through a magnetic resonance imaging (MRI) procedure. The machine uses radio waves and a strong magnetic field to produce detailed images of the brain.
A positron emission tomography (PET) test, which uses a small amount of low-dose radioactive material to help visualize blood-sugar metabolism in the brain, is another option. That's when frontal or temporal lobe brain abnormalities are normally discovered.
Common Symptoms
A variety of symptoms can be witnessed when someone has frontotemporal dementia. Changes in personality, behavior, and motor skills are the most common. Some individuals also begin to have difficulty in using or understanding common language.
FTD generally leads to problems with executive functions such as planning, organizing, sequencing, or judgment. It is known to typically hit in the prime of life when many men and women are busy with their careers and/or raising children.
General Outlook
Frontotemporal dementia often goes undiagnosed or misdiagnosed for years. Research suggests men and women can live with the condition for anywhere from two to 10 years.
Because FTD can hit when earnings potential is high, there are many cases where the disease has had a significant impact on families financially. The condition usually affects the ability to perform job responsibilities, which leads to additional headaches and tough decisions.
Sadly enough, there is no cure for frontotemporal dementia or an effective way to slow its progression. Treatment just involves managing the symptoms. Customized plans include medications, therapies, home remedies, and general support.
Medications
Some types of antidepressants, such as trazodone, may reduce the behavioral problems associated with frontotemporal dementia. Selective serotonin reuptake inhibitors — such as sertraline or fluvoxamine — have also been effective in some people.
Antipsychotic medications, such as olanzapine or quetiapine, are sometimes used to combat the behavioral problems of FTD. However, these medications must be used with caution because the side effects include an increased risk of death in dementia patients.
Therapies
People experiencing language difficulties may benefit from speech therapy to learn alternative strategies for communication. Poor communication leads to misunderstanding and misunderstanding generally results in additional stress for families and caregivers.
Home Remedies
Caregivers become a necessity as the condition worsens. Assistance with daily living activities, safety, transportation, and finances is usually needed. Medical professionals are generally the best people to discuss lifestyle changes with.
In some cases, caregivers can reduce behavior problems by changing the way they interact with people with dementia. Examples include:
Avoiding events or activities that trigger undesirable behavior
Anticipating needs and meeting them promptly
Maintaining a calm environment
Providing structured routines
Simplifying daily tasks
Using humor
General Support
Genuine care for those with frontotemporal dementia can truly be invaluable. Through doctor recommendations or internet searches, family members can typically find support groups for their loved ones. Those are terrific forums to share experiences and feelings.
Looking out for someone with FTD can be challenging and stressful because of the extreme personality changes and behavioral problems that often develop. It may be helpful to educate others about behavioral symptoms and what they can expect ahead of time.
Caregivers should remember to take care of their health as well. That includes a healthy diet, exercise whenever possible, and properly managing stress. Participation in hobbies or activities outside the home can oftentimes help with mental and physical well-being.
When a person with FTD requires 24-hour care, most families turn to skilled-nursing and/or memory-care communities. Plans made ahead of time will make this transition easier and may allow the person to be involved in the decision-making process.
Our Professionals Can Help
At Parc Provence, we provide residential care for people with cognitive concerns such as frontotemporal dementia. We have become the region's leader in memory care because of our trained medical staff with many certifications and vast experience.
Our safe and supportive environment provides peace of mind for both residents and their loved ones. With the best in on-site services like physical, occupational, art, and music therapy, plus around-the-clock medical care, Parc Provence truly has it all.
Schedule Your Personal Tour Today
For more information on Parc Provence or to schedule a personal tour, please call 314-697-2081. Our professional staff is happy to meet with prospective residents and/or their loved ones.