Navigating Change: From Home to Memory Care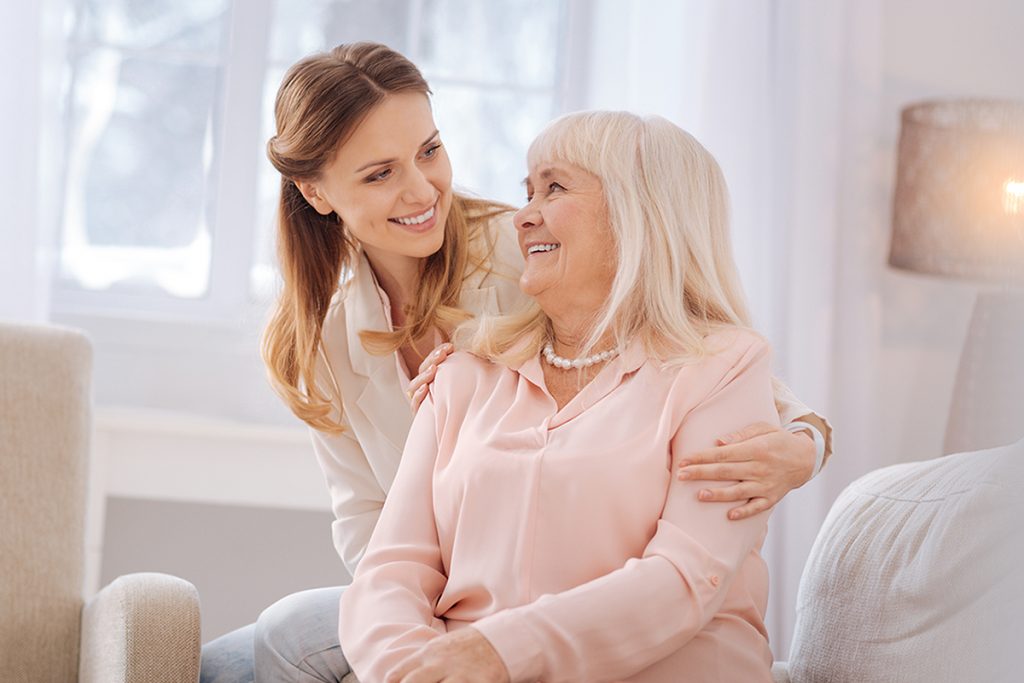 "Moving Day" appears on almost everyone's list of stress-inducing life events. And that certainly makes sense. Purging, packing, unpacking — and then waking up in unfamiliar surroundings — can make even the most serene feel jangled. It also makes sense that those of us whose lives are complicated by Alzheimer's disease and dementia may find moving day even more unnerving.
The best time to start planning for this change is when your loved one is still able to participate in the decision-making process; when he or she can make personal choices that are healthy and reasonable. Of course, that's not always possible. But advance planning can still make the transition easier for everyone involved.
Before Moving Day
Help the residential community prepare for your loved one's arrival by making several visits in advance of moving day. Let the staff get to know your loved one by asking and answering questions about medical and mental health history. Talk about your loved one's hobbies, interests, career achievements, family connections, etc. This information will assist the care team as they make a tailored treatment plan for your loved one.
If your loved one expresses interest in visiting the community with you, it might help ease the transition. But if you feel his/her kind of visit will only add stress, it's best to make these initial visits on your own.
You can make the same assessment when deciding whether to talk about the move with your loved one. If you feel such conversations will help ease anxiety, then it makes sense to have them. If such discussions will only cause anxiety, then disclose the moving plan when it becomes necessary.
You may find it helpful to determine ahead of time how you will talk about the impending change and then use the same words each time the topic arises: "I love you and want you to live in a place that will keep you safe."
On Moving Day
Get as much of the manual labor done as possible before you and your loved arrive at the new residence. As you unpack, use favorite furnishings and mementos to help create a home that will feel comfortable and familiar. Place a favorite chair in a comfortable spot. Make photo albums and memory books easily available.
Once the new home is ready, it's time to introduce it to your loved one. You can coordinate your arrival at the residential community for the time of day when your loved one is at his or her best. Try to follow the schedule you usually use throughout the day, planning for accustomed meal times and rest periods.
After you've helped your loved one get acquainted with the new space, and talked together with staff, it will be time for you to leave. You can rely on the staff to help you make your departure. They are skilled at these kinds of transitions — and are ready to offer care and support.
Moving Forward
After moving day, you and your loved may feel a range of emotions. The transition to a memory care residence can cause feelings of grief, anger, and sadness. When you take time to listen, offering positive expressions and gestures, you'll help your loved one feel safe and understood.
We Can Help
The care team at Parc Provence is experienced in helping people with dementia and their families. Feel free to call us at 314-542-2500 with questions. We're ready with answers and here to support.