Better Eating = Healthier Brain & Body
March is National Nutrition Month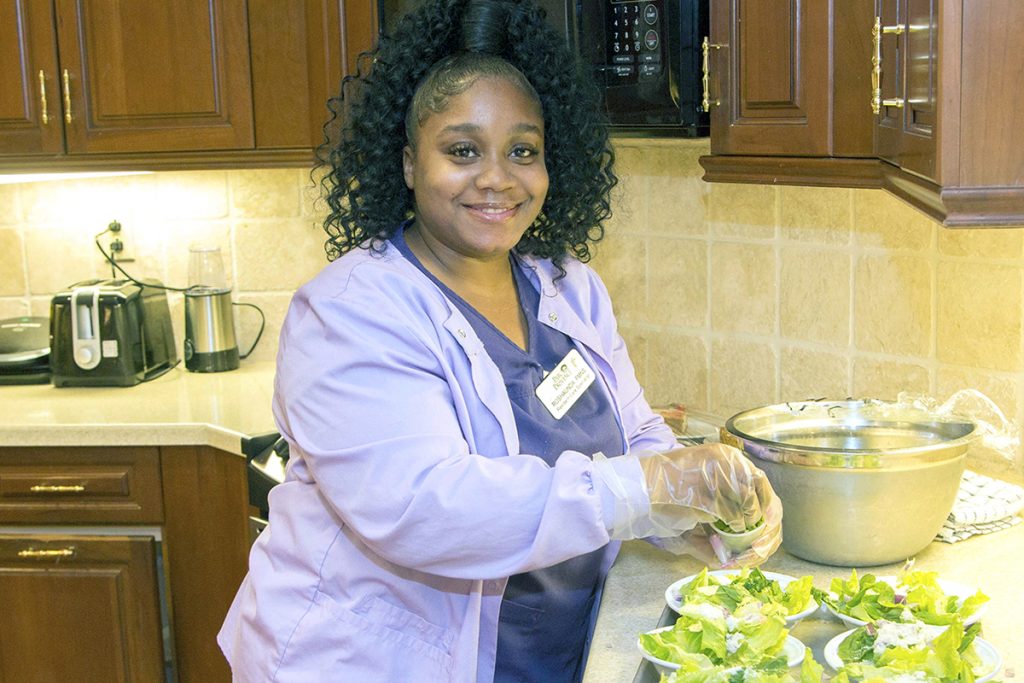 With March being National Nutrition Month, it's a good time for everyone to evaluate their diets. It's particularly important for men and women living in senior communities as healthy eating leads to increased mental sharpness and better physical condition.
Plant-based diets rich in fruits and vegetables are recommended, especially for seniors. Individuals who eat healthy items from those categories, plus fish, say they experience the benefit of not only a healthier brain, but a healthier heart and overall body.
Larger Brains Protect Against Dementia
Older men and women who are dedicated to healthier diets tend to have larger brains, which research shows may help protect against dementia. Healthy fruits, vegetables, whole grains, nuts, dairy, and fish have been associated with larger brain volumes.
According to one study, those engaged with healthier eating had an average of two more milliliters in total brain volume when compared to those who did not. To compare, a brain volume that is 3.6 milliliters smaller is equivalent to about one year of aging.
A Checklist for Healthier Diets
To lower the risk of heart disease and high blood pressure, seniors need more fiber and potassium. They should also eat healthier fats, such as polyunsaturated and monounsaturated. In addition, more calcium and Vitamin D lead to better bone health, and more Vitamin B12 helps with blood cell and nerve health.
Some recommendations for a healthier diet include:
Eat Less:
Trans fats or saturated fats (packaged snack foods, fast food, fried food, etc.)
Packaged and processed foods (high in sugar, sodium, etc.)
White breads, refined pastas, white rice, and sugary cereals
High-fat dairy products and meats
Processed meats (salami, sausage, bacon, etc.)
Processed cheese
Butter and lard
For Calcium & Vitamin D, Eat More:
Fortified cereals and fruit juices
Fortified plant-based beverages
Dark-green leafy vegetables
Milk
Non-sugary yogurt
For Vitamin B12, Eat More:
Fortified cereals
Fish and seafood
Lean meats and poultry (including cuts with "loin" or "round" in the name)
For Fiber, Eat More:
Whole-grain breads, cereals, and pastas
Beans
Peas
Fruits
Vegetables
For Potassium, Eat More:
Beans
Fruits
Vegetables
Our Gourmet Dining Experience
Parc Provence is proud to offer residents a wide variety of healthy dining options, which span all food groups to help with brain and overall body health. Our chefs bring a demonstrated record of success and dedication to their day-to-day craft.
Each meal at Parc includes the freshest and best-quality ingredients available. Our dining staff collaborates with residents and their families to make sure special appetites/tastes and dietary requirements are accommodated on a regular basis.
Schedule a Personal Tour Today
Schedule a personal tour today by calling 314-542-2500. Our professional staff is happy to meet with prospective residents and/or their loved ones. Come find out why we've been "Leading the Way in Memory Care" for years.