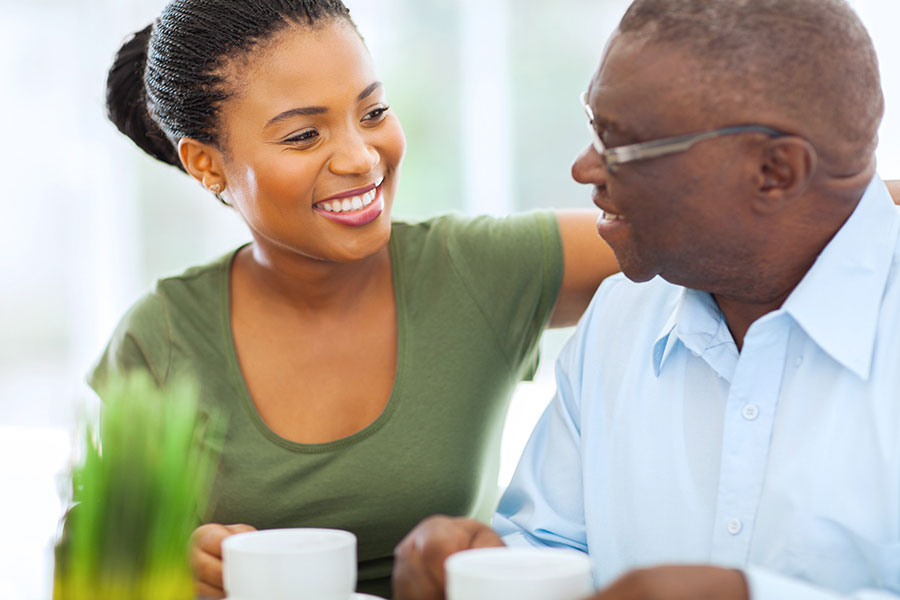 No two people with Alzheimer's or other forms of dementia experience the disease in the same way. And because these conditions are progressive, symptoms change, requiring treatment strategies to adapt.
The care team at Parc Provence understands that every person — and every family — experiences Alzheimer's in different ways. That's why we specialize in personalized memory care, rather than relying on a one-size-fits-all approach.
Certainly, there are essential foundations upon which we base individualized programs — the health, safety, and well-being of all our residents is of primary importance. The treatment plan we design for each resident provides for these essentials while also meeting unique needs and goals. Each plan is built for flexibility so it can adapt to new symptoms and situations.
Care, Compassion & Dignity
We move through a process of careful assessment before designing a memory-care plan, working closely with a resident's family members to gather important information about interests, history, personality, and other aspects of life. Our goal is to determine and then honor a resident's current abilities while preparing for a future that includes all necessary support and assistance.
Each treatment plan includes a schedule of therapeutic programs and social activities that reflect an individual's personality, address fears, bolster confidence, and strengthen and maintain cognitive skills.
Focus on Family
Memory loss can make change especially difficult to navigate. Because we want the transition from home to our community to be as comfortable as possible for all involved, each treatment plan incorporates family in meaningful ways.
We aim for as much consistency as possible, taking into account a new resident's life before making Parc Provence home. And once the transition is complete, a personalized memory-care program allows family and friends to participate, thus maintaining vital relationships and providing a sense of consistency.
Personalized treatment also allows our staff to interact with residents in meaningful ways. Because each plan is founded on personal knowledge, respect, and dignity, it helps forge strong bonds between our caregivers and residents. This kind of compassionate care benefits all involved.
Balance and Integrity
Personalized care means each Parc Provence resident can live a life of meaning. We work to ensure a balance between social and health needs, education and leisure. Our memory-care plans offer opportunities for hobbies, life skills, social interactions, and family gatherings. We believe the happiest lives include work, leisure, self-care, and social relationships. Integrity comes when life feels whole, true, and satisfying.
Commitment to Quality
We couldn't offer personalized care without a team of professional caregivers, each one trained in memory care and committed to supporting residents and their families in leading lives of quality and dignity.
Change happens in the field of memory care, too, as it adapts to new information about Alzheimer's and dementia. Our team is at the forefront of innovations in treatment and care. We bring the latest advances to every treatment plan we design.
In addition to caring for residents, we understand family and friends of those with cognitive diseases rely on us for support. We keep them informed about changes in health and symptoms. We get to know them personally, developing strong bonds. And we offer the support needed to care for a loved one with memory loss while living the best life possible.
If you'd like to know more about personalized care for people with Alzheimer's or other forms of dementia, we'd be happy to share what we know. For more information or to schedule a personal tour, please call 314-697-2081.