Summer Heat and Dementia
Seniors are at risk for heat-related illnesses during the summer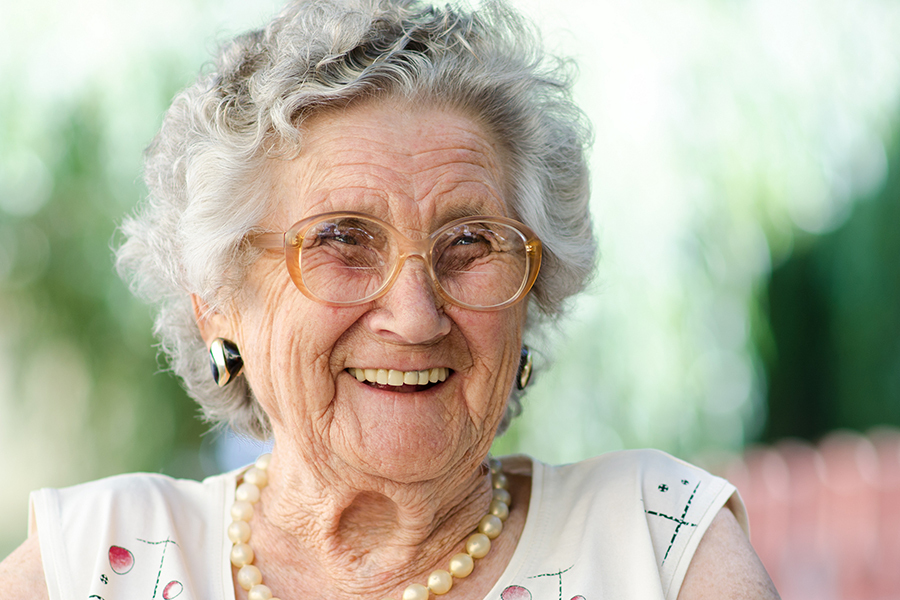 Seniors, particularly those with chronic medical conditions, including cognitive impairment, as well as those taking certain medications, need to be extra careful of the summer sun and warm weather. As we age, our bodies are less efficient at regulating internal temperature and are more likely to be dehydrated, making us more susceptible to heat-related illnesses known as hyperthermia.
Heat-related Symptoms
Signs of hyperthermia include headache, nausea, dizziness, feeling faint, fatigue, and cramps. If the body temperature reaches above 103 degrees Fahrenheit, it may be a sign of heat stroke, a life-threatening form of hyperthermia. Other symptoms of heat stroke include rapid pulse, fast and shallow breathing, dry or flushed skin, seizures or convulsions, confusion, or loss of consciousness. If untreated, heat stroke can lead to death. If you suspect heat stroke in any person, regardless of age or medical condition, call 911 immediately.
Excessive heat may also lead to behavioral challenges. Studies have shown that heat can increase agitation in people. This is especially challenging in someone who has Alzheimer's or another dementia who already may be experiencing outbursts, aggression, or anxiety. Tend to their physical needs related to the heat first, then address their emotional needs. 
Ways for Seniors to Beat the Heat
To keep older adults safe in the heat, take a few precautions:
Drink plenty of fluids. To optimize the body's cooling mechanisms, stay hydrated by drinking plenty of water or other caffeine-free liquids. Avoid caffeinated drinks because they can act as a diuretic, depleting the body of important fluids. Be sure to drink fluids with every meal and throughout the day; do not wait until you are thirsty. Dehydration may be difficult to notice in individuals with Alzheimer's disease or other dementia. Be on the lookout for increased fatigue, dry mouth, headache, and/or decreased urinary output.
Eat right. Choose light, cold meals instead of heavy, hot dishes. Eat frozen snacks, like popsicles.
Monitor your timing. Avoid outdoor activities between 10 a.m. and 4 p.m. when the sun's rays are strongest and temperatures are highest. Take advantage of the cooler mornings or evenings to get outside and stay in shady areas when possible.
Pay attention at night. With St. Louis' high humidity levels, even evening temperatures can exceed 75 degrees, making it difficult to sleep and worsening sleep issues of those with dementia. Keep cool by using fans and running the air conditioner.
Dress for the weather. Choose lightweight, light-colored, loose-fitting clothes in natural fibers, such as cotton. Dress in layers to make it easy to adjust your temperature by removing one layer at a time. Wear a lightweight hat to protect the face and neck from sun exposure. Remember, people with Alzheimer's and dementia can have trouble keeping track of the season and may choose clothing that is too warm for the weather and overheat easily.
Stay indoors and out of the sun. Stay inside in the air conditioning when possible, and keep the shades closed during the hottest part of the afternoon to help your air conditioner. If you're using an electric fan, make sure it has safety guards.
If the heat is still too much, a tepid shower or bath can cool you down. For quick heat relief, place a damp, cool, washcloth or towel on the back of your neck, wrists, ankles, or armpits.
A Safe, Welcoming Environment at Parc Provence
Here at Parc Provence, our staff undergoes extensive training in all aspects of dementia and Alzheimer's care to ensure our residents stay comfortable and safe at all times. Our residents enjoy the comfort and feeling of home, while families appreciate the security and care we provide. To learn more about Parc Provence, call (314) 697-2081.