Become an Alzheimer's Awareness Advocate
Become an Alzheimer's Awareness Advocate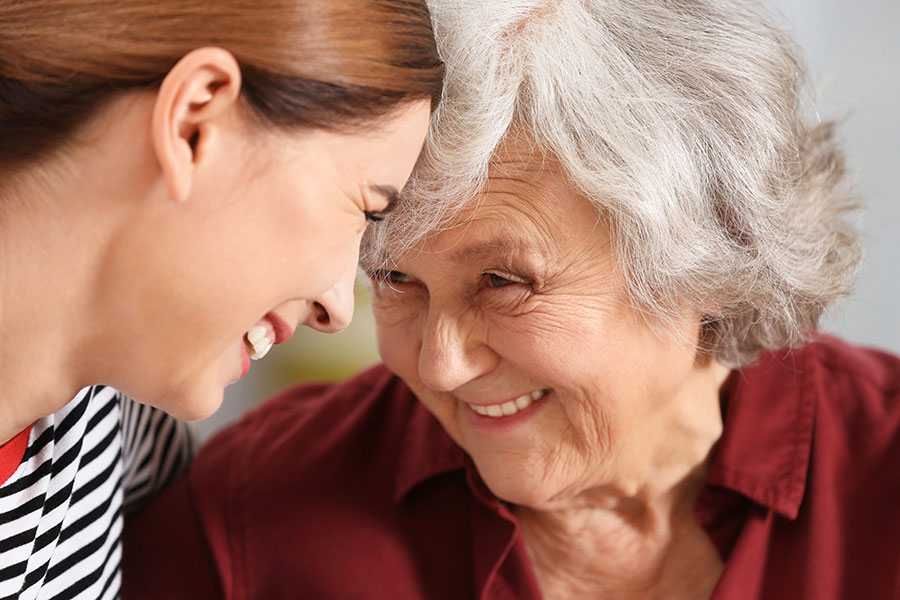 June is Alzheimer's and Brain Awareness Month
Alzheimer's disease affects more than 5 million Americans, and by 2050, that number is projected to reach as many as 16 million. It is the sixth-leading cause of death in the United States. Currently, there is no known cure for the disease. Because we at Parc Provence specialize in memory care for those with Alzheimer's, we believe it's important to call attention to this disease and provide education and support for those caring for individuals with the disease.
Most Alzheimer's symptoms get worse over time. When a loved one is diagnosed, it can be emotionally painful for the family as they watch the physical and mental decline. To best support your loved one on this journey, it's important to understand the disease and its impact.
Alzheimer's Disease is Not Normal Aging
Though some memory loss is a normal part of the aging process, memory loss caused by Alzheimer's disease is not a normal part of aging, and it disrupts everyday life in significant ways. Alzheimer's interrupts the relationship between learning and memory. It is a progressive disease that attacks the brain, killing nerve cells and tissue, affecting an individual's ability to remember, think, and plan. The brain changes of Alzheimer's may begin 20 years or more before symptoms appear.
Alzheimer's Disease is More Than Memory Loss
Many believe the disease only manifests itself through memory loss, when it may appear through a variety of signs and symptoms. However, since Alzheimer's disease affects people in different ways, each person will experience symptoms and progress through the stages of Alzheimer's differently.
According to the Alzheimer's Association, the following signs may be indicators of the disease:
Memory loss that disrupts daily life

Challenges in planning or in solving problems

Difficulty completing familiar tasks

Confusion with time or place

Difficulty with visual images and spatial relationships

New problems with words when speaking or writing

Misplacing things and losing the ability to retrace steps

Decreased or poor judgment

Withdrawal from work or social activities

Changes in mood and personality
Early Detection Matters
Even though more than 5 million people are living with Alzheimer's disease, only about half have been diagnosed. Diagnosis is often delayed due to low public awareness of the early signs of Alzheimer's and general misperceptions about Alzheimer's and other dementias. There is no single test for dementia due to Alzheimer's disease. Physicians use a variety of approaches and tools to help make a diagnosis.
No Cure Exists for Alzheimer's Disease
While there's no cure for Alzheimer's disease, adopting healthy habits can reduce your risk of cognitive decline. Staying mentally active, engaging in regular physical activity, and eating a healthy diet benefits your body and your brain health. There is also some evidence people may benefit from staying socially engaged with friends, family, and the community. There are drug and non-drug options that may help treat symptoms. Discuss with your doctor available options to help cope with symptoms and improve quality of life.
Show Your Support During Alzheimer's and Brain Awareness Month
People around the country are getting involved with social media campaigns (#EndAlz or #EndAlzheimers) and fundraising, while others are advocating in Washington, D.C. for funding, support, and education around Alzheimer's disease.
On June 20, the summer solstice, people across the world come together to raise awareness and funds for the care, support, and research efforts of the Alzheimer's Association. As the association puts it—The day with the most light is the day we fight!®
While this year's activities are a little different due to social distancing, there are plenty of ways to engage from home.
Participate in

The Longest Day®,

a sunrise-to-sunset event to honor those facing Alzheimer's disease with strength, heart, and endurance.

Join the Alzheimer's Association in wearing purple throughout the month, especially on June 20. Share photos of yourself, family, friends, and coworkers wearing the movement's signature color via Twitter, Facebook, Instagram, etc. with the hashtag #ENDALZ.

Visit Alz.org to learn more about Alzheimer's disease or to find a local support group.
Parc Provence is Leading the Way in Memory Care
Parc Provence is the St. Louis region's premier memory-care facility, specializing in caring for those living with Alzheimer's disease and other forms of dementia. We offer the most advanced care available, providing a quality of life—through programs that nurture mind, body, and spirit—that is unparalleled. To learn more about Parc Provence, call 314-697-2081. We are here to help.