June is Alzheimer's Disease and Brain Awareness Month. Alzheimer's affects more than 5 million Americans, and currently, there is no known cure for the disease.
Because we at Parc Provence specialize in memory care for those with Alzheimer's disease and dementia, we believe it's important to call attention to these diseases and the variety of effective interventions we offer. It's no coincidence that we hold our annual Music Festival in June. We have seen the ways music can benefit our residents, helping them to reach their full potential. And because we want to help draw attention to Alzheimer's Disease and care, we invite the public to experience and celebrate the positive role music plays in our community.
Music is Exercise for the Brain
Music has been proven to stimulate the entire brain. Just as exercise can improve and tone the body, listening to or playing music has positive effects on the brain. When we engage with music, we can experience a reduction in anxiety, improved blood pressure, a better night's sleep, and an uplifted mood. Music can even improve memory and mental alertness. For all these reasons, music therapy is an effective treatment for those needing memory care.
How the Brain Processes Music
Whether a person sings, listens to music, or plays an instrument, interaction with music affects virtually all regions of the brain. Studies show that the rhythms and beats of music engage the part of the brain used for counting and organization. In other words, the brain employs computing, counting, and auditory spatial recognition to make sense of music. Similarly, the act of playing instruments can enhance coordination and motor function.
Music and Memory Care
Music therapy has proven especially helpful for people who have Alzheimer's disease or dementia, Parkinson's disease, and chronic pain. When used in memory care setting, familiar songs can stimulate memories. Often, our residents are able to recall lyrics they haven't had an opportunity to sing for many years. Because music and motor control share common circuits in the brain, the application of music therapy has helped some of our residents improve their movement and regain some of their abilities.
For people with advanced dementia, music can facilitate communication and more effective engagement with immediate surroundings. The act of listening to familiar music can also help promote responsiveness.
Visit Parc Provence During our Music Festival
The theme for this year's festival is "Educate. Inspire. Elevate." We invite you to join us and witness the power of music first-hand. For a complete schedule of festival events, visit www.ParcProvence.com/musicfest. The festival is scheduled for June 5 through June 29, 2018.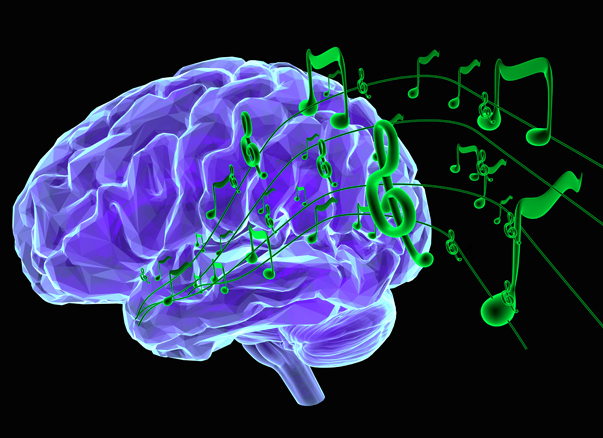 Come See for Yourself
At Parc Provence, we can help you learn about the benefits of memory care without pressure. Our residents and their families always come first. Their comfort and care is our number one priority. We are proud of our services, and we would love to give you a tour of our community. Call us today at 314-697-2081 for more information, or to schedule a personal tour.