The Journey through Dementia
The Journey through Dementia
The journey through dementia can be challenging. The St. Louis Post-Dispatch recently featured a series of stories on dementia and Alzheimer's. In Stolen Future, Part 1, Lonni Schicker, a former college professor, shares her account of living with dementia. We applaud Lonni and the St. Louis Post-Dispatch in sharing her story, one so many families face each day.
Parc Provence Understands
The entire Parc Provence team understands that dementia is challenging, not only for those diagnosed with the illness but also for families struggling to understand the impact of this condition. Parc Provence's staff of experts has undergone extensive training in all aspects of dementia and Alzheimer's care. Medical director Dr. David B. Carr is a leading specialist in Alzheimer's disease and geriatric medicine at Washington University in St. Louis. His expertise influences everything we do.
It is easy to dwell on the past and focus on what has been lost when a loved one experiences dementia. At Parc Provence, we prefer to look forward and build on what is present through positive reinforcement and the strengthening of physical and cognitive abilities. Our person-centered care practices and therapeutic approaches are designed to reduce stress within the lives of our residents and their loved ones while building on cognitive strengths.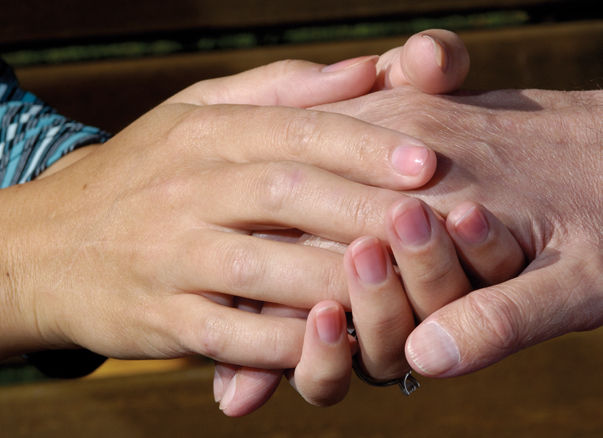 We engage and stimulate. We are devoted to enriching the lives of our residents through engaging each individual at a level best suited for them through a wide range of activities and therapeutic practices.
We foster an environment dedicated to providing caregivers, family members and friends with clear and constant education and understanding. Our experienced staff and transparent care and business practices make for a community built on mutual trust and knowledge.
Come See for Yourself
At Parc Provence, we can help you learn about the benefits of memory care without pressure. Our residents and their families always come first. Their comfort and care is our number one priority. We are proud of our services, and we would love to give you a tour of our community. Call us today at 314-697-2081 for more information, or to schedule a personal tour.