Gardening Offers Health Benefits for Seniors
Gardening Offers Health Benefits for Seniors
Everyone loves property that is well groomed. Appearance can be greatly enhanced by people who are dedicated to gardening. A variety of flowers and plants come to mind when discussing the topic.
However, people typically fail to recognize the health benefits of gardening.
The statement is especially true for seniors. Many media outlets and publications have written about the subject. Most reports list different benefits, but all generally agree it's good when seniors garden.
Cognitive Benefits
Several studies have pointed out seniors who perform this type of work enjoy a sense of well-being and feeling of accomplishment. Gardening is said to protect the brain by decreasing sadness and depression, both of which can contribute to a decline in cognitive skills.
Other reports have suggested 30 minutes of gardening can decrease levels of cortisol, a hormone that increases stress levels in the brain. Spending time outdoors with nature also plays a big role in eliminating the harmful side effects of stress.
Spending time working in a garden is a better use of time than activities like using a computer or playing cards. Nature avoids the state when brains become fatigued, and cognitive skills suffer when brains are worn out.
Media outlets have shown many examples of how nature can be empowering. It reduces mood swings and enhances mental stimulation. Gardening can reduce the risk of Alzheimer's and other dementias.
Physical Well-Being
Gardening is an enjoyable aerobic exercise. It improves heart health and stroke risk. Other benefits include hand strength and dexterity, plus exposure to Vitamin D.
Blood flow to the brain is undoubtedly critical. Seniors who work outdoors have seen benefits in that area. Physical strength is built and motor functioning is improved.
Time to Get Involved
Men and women of all ages generally experience a sense of rejuvenation by spending time outdoors, especially in favorable weather. The American Community Gardening Association offers a locator tool to find local community gardens. Check out the site today at CommunityGarden.org.
"Community gardening improves people's quality of life by providing a catalyst for neighborhood and community development, stimulating social interaction, encouraging self-reliance, beautifying neighborhoods, producing nutritious food, reducing family food budgets, conserving resources, and creating opportunities for recreation, exercise, therapy and education," the site says.
Experience the Magic
Whether each garden is a small patio planter, backyard vegetable garden, or plot in the community, there are obvious benefits. It's no coincidence gardens aimed at interactive health and healing have popped up in hospitals, nursing homes, and community centers. Everyone can use a deep sense of well-being.
Several reports have noted the magic to being in a garden full of life and opportunity, let alone cultivating that beauty for each person involved. Doctors, psychologists, and other medical professionals have acknowledged powerful effects on the body and mind through this activity.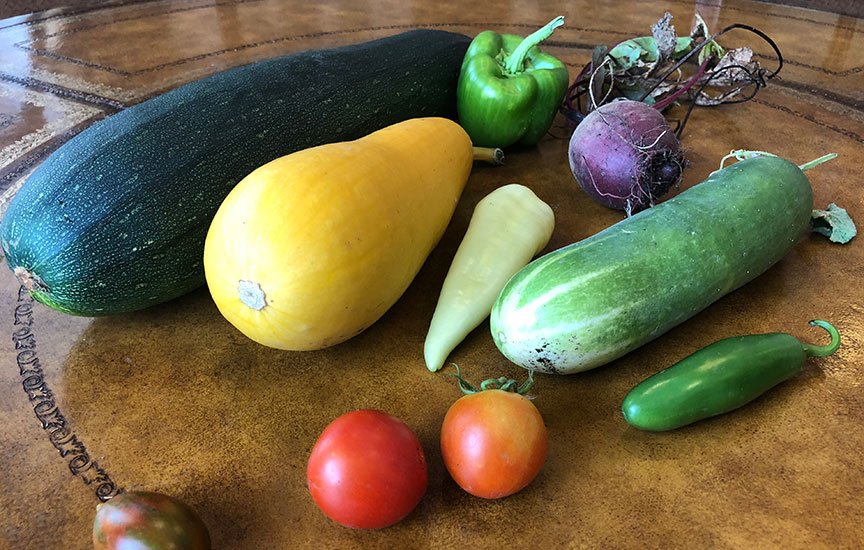 Come See for Yourself
We have an impressive garden at Parc Provence that rewards us with fresh flowers and nutritious fruits and vegetables. But, that's just the tip of the iceberg.
Parc Provence was intentionally designed to bring out the very best in our residents. From our award-winning household design and daily activity schedule to our abundant natural, outdoor spaces, we truly are a community of well-being.
We are proud of our services and community. Call us today at 314-384-5233 for more information or to schedule a personal tour.