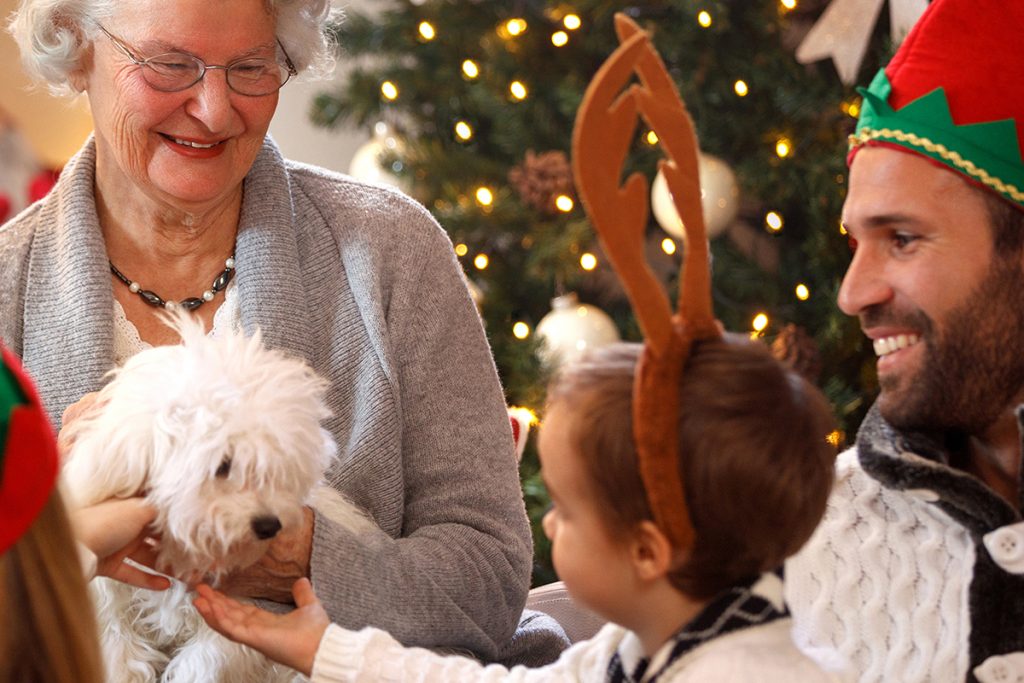 It's the Season of Celebrations
It's the season of celebrations once again: Hanukkah, Christmas, Kwanzaa, and the New Year. A calendar of busy days that immerses us in tradition, bringing friends and family together for meals and gifts, reminiscing, and anticipating the future.
For those families caring for a loved one with dementia, it can be an especially important and poignant time of year. Holiday traditions can, indeed, spark memories and help us make meaningful connections. They can also add stress to already complicated lives.
Alzheimer's Association Tips
We'd like to offer some tips from the Alzheimer's Association to help you and your family make the most of this year's holiday season.
In advance of any holiday gathering, let guests know what they can expect from your loved one. Offer information about changes in behavior and health since the last visit. Frank communication can help everyone avoid uncomfortable situations and feel more at ease.
Help your loved one prepare for family gatherings. Spend some time together before the event to look at photos of the family and friends who will attend.
Simplify holiday decorating. You'll save time, reduce stress, and avoid potential accidents. Holiday lights, candles, and wires can be distracting for those with dementia.
Help your loved one maintain a routine. Regular meals, sleep, and relaxation will make special events more enjoyable for all.
Take care of yourself, too, with a schedule that allows for down time. Perhaps this is the year to say "yes" to a few important traditions and let others go.
Give your loved one the gift of your time. Material gifts may not be important. Instead, celebrate together through family stories and favorite songs.
Help is Always Available
Even those with the best intentions may find themselves overwhelmed by the demands of the season. If you need support, call the Alzheimer's Association 24-hour helpline at 800-272-3900. Learn more about the association's holiday tips here.
The caregiving team at Parc Provence is ready to help you and your loved one celebrate the season. All of our holiday activities and events are open to residents and their families. Contact us today to learn more.