Parc Provence Celebrates 15 Years
Parc Provence Celebrates 15 Years
The Community Has Been Recognized as a Leader in Memory Care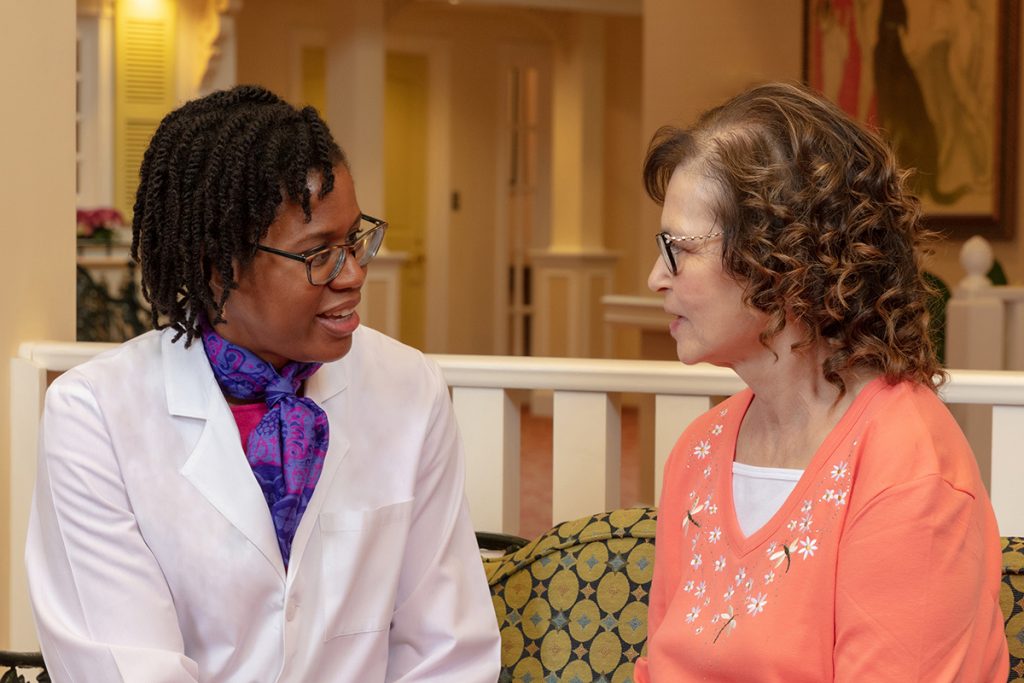 Parc Provence, a residential community specializing in caring for those with Alzheimer's disease and other cognitive disorders, opened in May 2004. At the time, it was the only residential community of its kind in the St. Louis area. In the intervening 15 years, Parc Provence and its team of experts have earned reputations as leaders, establishing and adhering to exacting standards of care.
The community's medical director, David B. Carr, M.D., is a Washington University specialist in the fields of geriatric medicine and Alzheimer's disease. Associate Medical Director Lenise Cummings-Vaughn, M.D., is also a Washington University specialist in geriatric medicine. The field of Alzheimer's disease and dementia is growing and changing as new studies strive to understand causes and develop effective treatments. Through Drs. Carr and Cummings-Vaughn and our team of specialists, Parc Provence remains at the forefront of these endeavors.
From the beginning, Parc Provence has provided person-centered care, meaning each resident benefits from a program of treatment and care tailored to meet individual needs. The community's residential spaces are established according to interest and cognitive ability rather than medical condition. As a result, each person will have greater options for social interaction within his or her household.
"When our residents make social connections, whether at the dining table, in their household, or in individualized art- and music-therapy projects, memories are triggered and discussed," Administrator Kathy Aragon says.
Since Parc Provence opened, it has, quite simply, changed lives. Small changes happen every day within the community of residents. And for some, the accumulation of small changes has resulted in significant improvements in personal independence, awareness, and cognition. For others, person-centered care has offered lives of dignity in the face of cognitive changes. Families' lives change, too, as they build relationships with Parc Provence staff that encourage trust and maintain relationships with their loved ones within a community that fosters respect and empathy.
"Parc Provence is filled with stories of victories, big and small," Aragon says. "Our residents and their families show us every day that we are achieving our goal: helping others live the best lives possible. We are committed to excellence for the next 15 years and beyond."
For more information or to schedule a personal tour, please call 314-697-2081. Our professional staff is happy to meet with prospective residents and/or their loved ones.