Parc Provence Doctors Once Again Named to Top Doctors List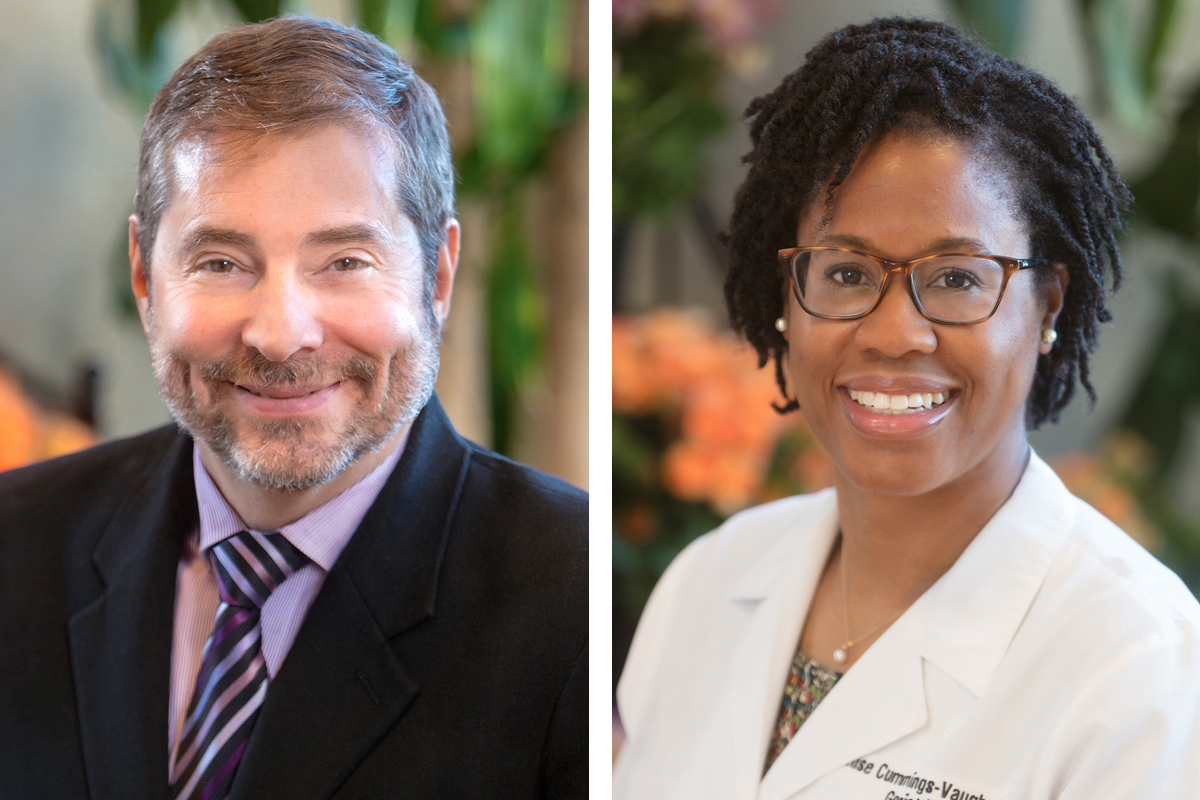 Parc Provence Doctors Once Again Named to Top Doctors List
At Parc Provence, we believe it's our job to be the best at what we do. Now, once again, a respected outside source is acknowledging our commitment to excellence.
Congratulations to our Medical Director Dr. David Carr and Associate Medical Director Dr. Lenise Cummings-Vaughn for the proud distinction of being recognized as Top Doctors 2023 by Castle Connolly. The St. Louis list of Top Doctors is available in the August issue of St. Louis Magazine.
"Congratulations to Dr. Carr and Dr. Cummings-Vaughn on this outstanding honor," says Parc Provence Administrator Kathy Kelley. "Dr. Carr and Dr. Cummings-Vaughn have earned reputations as leading specialists in Alzheizmer's disease and geriatric medicine at Washington University's School of Medicine in St. Louis. They are critical pieces to our community. Their expertise influences everything we do, from providing appropriate daily activities for residents to monitoring their nutritional needs."
With over 30 years' experience researching, reviewing, and selecting Top Doctors, Castle Connolly is a trusted and credible health care research and information company. Its mission is to help people find the best health care by connecting patients with best-in-class health care providers.
Castle Connolly's physician-led team of researchers follows a rigorous screening process to select top doctors on both national and regional levels. Its online nomination process is open to all licensed physicians in America who are able to nominate physicians in any medical specialty and in any part of the country, as well as indicate whether the nominated physician(s) is, in their opinion, among the best in their region in their medical specialty or among the best in the nation in their medical specialty. Then, Castle Connolly's research team thoroughly vets each physician's professional qualifications, education, hospital and faculty appointments, research leadership, professional reputation, disciplinary history and if available, outcomes data. Additionally, a physician's interpersonal skills such as listening and communicating effectively, demonstrating empathy, and instilling trust and confidence, are also considered in the review process. The Castle Connolly Doctor Directory is the largest network of peer-nominated physicians in the nation.
Parc Provence is the St. Louis region's premier memory care community, specializing in caring for those living with Alzheimer's disease and other forms of dementia. To learn more about our community, call 314-582-9795. We are here to help.