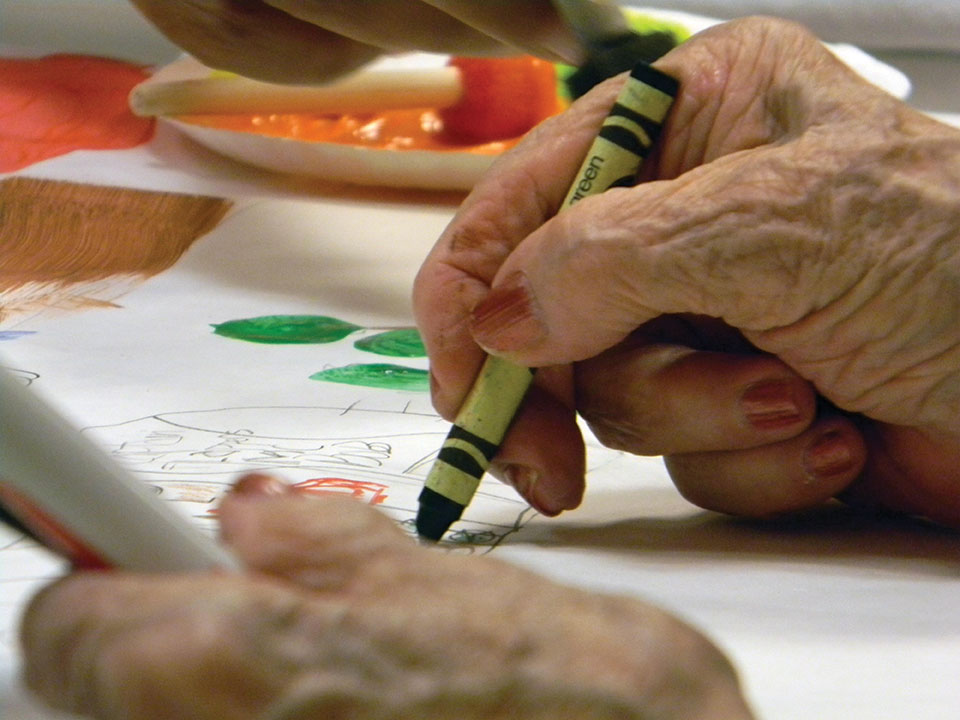 What is Art Therapy?
Art therapy is expressive therapy using creative processes to improve a person's physical, mental, and emotional well-being. There are many forms used today, involving humanism, creativity, reconciling emotional conflicts, fostering self-awareness, and personal growth.
The American Art Therapy Association defines art therapy as:
The therapeutic use of art making, within a professional relationship, by people who experience illness, trauma or challenges in living, and by people who seek personal development. Through creating art and reflecting on the art products and processes, people can increase awareness of self and others cope with symptoms, stress and traumatic experiences; enhance cognitive abilities; and enjoy the life-affirming pleasures of making art.
Art therapy is a mental health profession that uses the creative process of art making to improve and enhance the physical, mental and emotional well-being of individuals of all ages. It is based on the belief that the creative process involved in artistic self-expression helps people to resolve conflicts and problems, develop interpersonal skills, manage behavior, reduce stress, increase self-esteem and self-awareness, and achieve insight. Art therapy integrates the fields of human development, visual art (drawing, painting, sculpture, and other art forms), and the creative process with models of counseling and psychotherapy.
How is Art Therapy used at Parc Provence?
Art therapy is used to promote healing. At Parc Provence, our certified Art Therapist uses proven techniques to promote cognitive functioning and combat depression.  It has powerful benefits that help residents with chronic illnesses or difficulty communicating.
In individual or group Art Therapy sessions, residents create a tangible product to reflect a permanent record of personal meanings, experiences, and feelings. Meaningful interactions are emphasized, allowing participants to become distracted from their fear, anxiety, pain, depression, and more.
Art is used for tactile and sensory stimulation, allowing residents with varied physical capabilities to participate (including those with limited motor and visual abilities.) Residents feel good about themselves when they see they are still capable of many things.
Themes and directives allow the Art Therapist to stimulate residents' cognitive function by helping maintain or even increase short and long term memory recall. Attention span can sometimes be expanded.
In art therapy at Parc Provence, the goal is not about creating an art masterpiece, but rather about what the art process offers our residents (although they do create beautiful works of art!)
Contact Us
Group and private art therapy sessions are available. Please contact us for more information about our programs, or visit the American Art Therapy Association online at www.arttherapy.org.