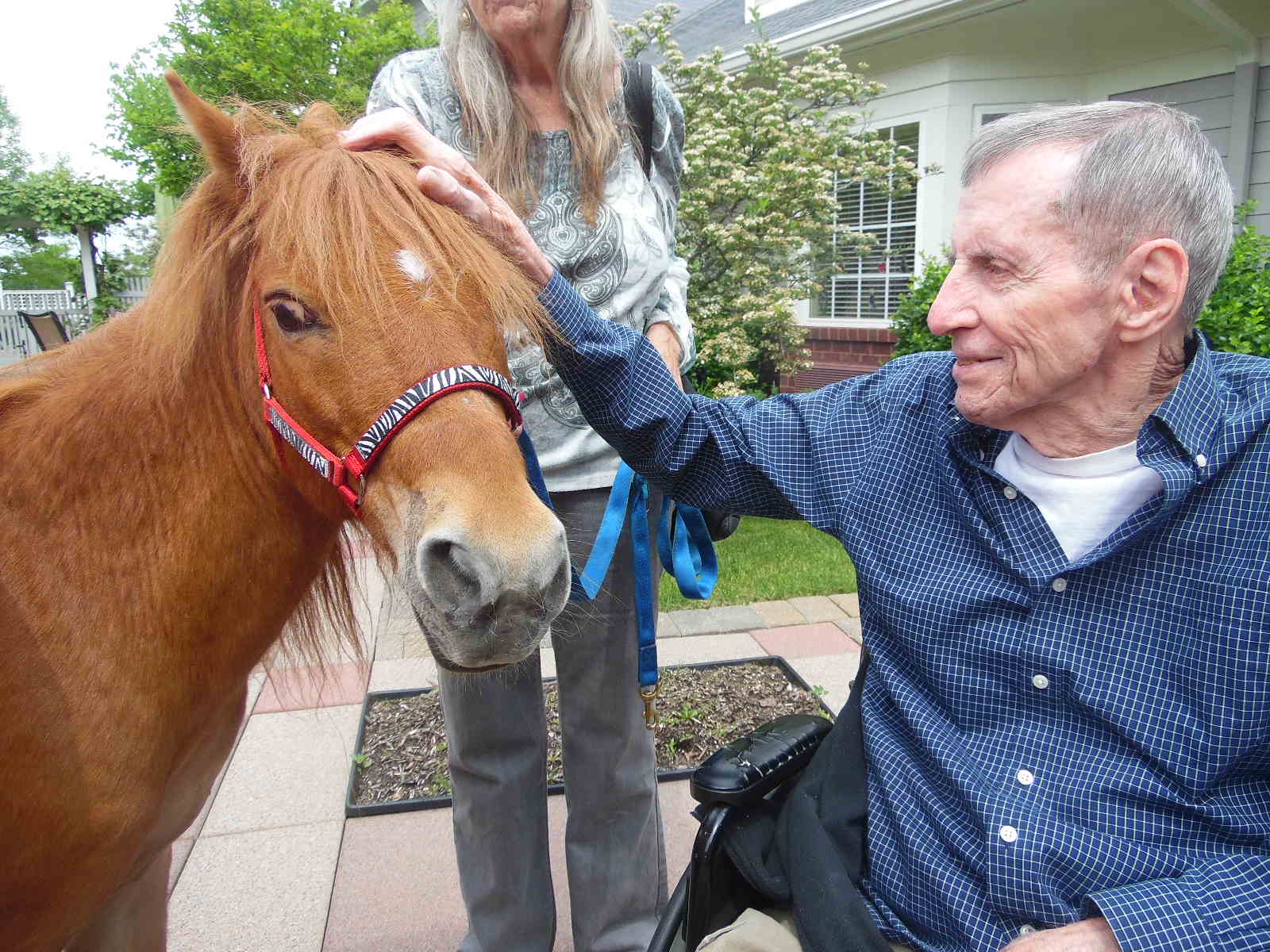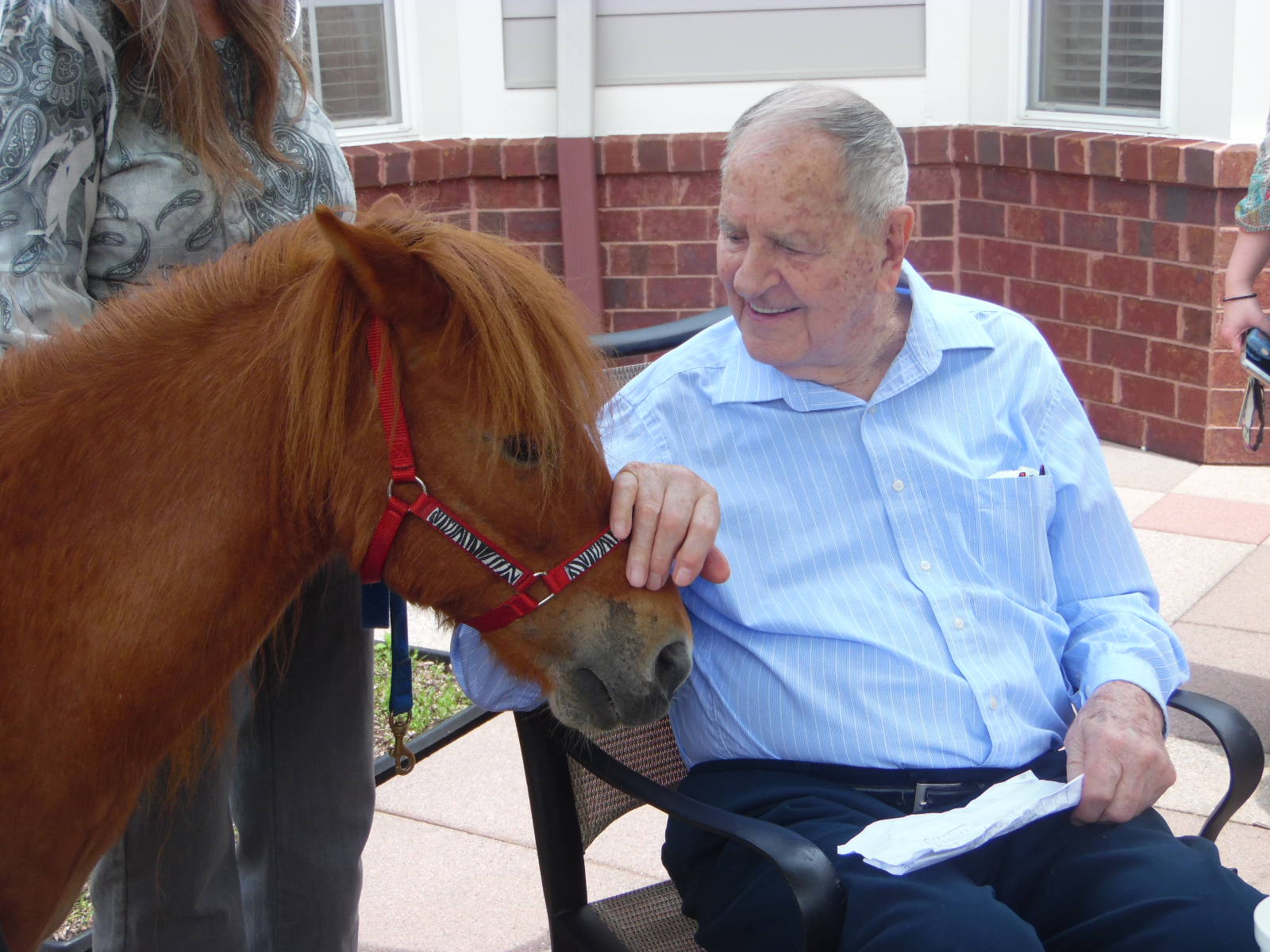 Off To the Races!
We brought the Kentucky Derby to our residents, combining a festive event with animal therapy.
The Kentucky Derby at Parc Provence!
Residents recently had the opportunity to visit with Rusty the pony. It was part of our own Kentucky Derby celebration with the help of Cindy Zoo. Members of the Parc Provence community enjoyed petting Rusty while socializing. Many also spent time reminiscing about their experiences growing up with or riding horses.
Animal Therapy Benefits People with Alzheimer's and Dementia
While the Kentucky Derby theme made for a fun event in itself, the addition of a pony provided an opportunity to include the benefits of animal therapy. Animal therapy and animal assisted activities involve domesticated pets, farm animals, or marine mammals that have been specially trained to help in group settings. Interaction with the animals provides an opportunity for both fun and relaxation. Assisting with grooming and petting the animal can give people who have Alzheimer's and dementia a sense of purpose and connection. These actions can help residents get physical activity while enjoying the role of caregiver and also socializing with others.
Serving our Residents at Parc Provence
At Parc Provence, we strive to provide the most comprehensive therapy available for residents who have cognitive disorders such as Alzheimer's and dementia. We combine engaging, compassionate assisted living services with proven and innovative memory care. With over 80 appealing and therapeutic activities for residents every single day, we use a variety of methods to engage every part of the brain.
Animal therapy and animal assisted activities are always popular at Parc Provence. The visit with Rusty the pony was timely, as it coincided with the Kentucky Derby. However, we frequently enjoy visits with dogs and other animals that provide opportunities for joy and connection with residents.
If you or a loved one can benefit from assisted living with memory care, we invite you to consider Parc Provence. Our premium services and highly trained staff can provide peace of mind to families who want the best for their loved ones. Contact us today to schedule your personal tour.